Transporters hope Biden's plan will bear fruit – El Financiero
First, I want to thank you for this opinion space at El Financiero Bloomberg. In this case, the results of…
---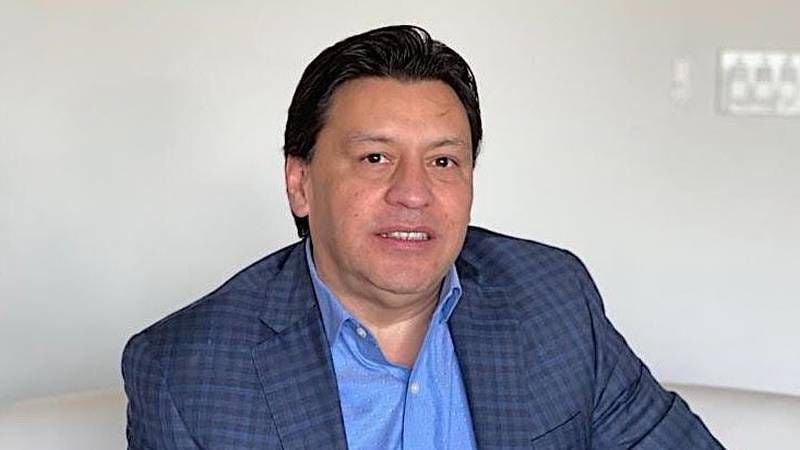 First, I want to thank you for this opinion space at El Financiero Bloomberg.
In this case, the results of the freight transportation sector in the United States in these first five months of the year have not been positive, largely due to increased energy costs. Diesel prices have hit record highs due to tight domestic inventories and lack of global supplies.
At this point we have to ask ourselves what will happen if fuel prices continue to rise or they don't go down, those of us who work in freight are not sure of the future, what we know That is freight transportation costs will increase and so inflation will continue to rise.
Let's not forget, that what happens with inflation in the United States has to do with Mexico, given that about 80 percent of imports come from a neighboring country to the north.
The President of the United States, Joe Biden, has already said that he plans to release more than a million barrels of crude over the next six months, to counter the rise in prices, within his plan to contain the rise in inflation. After the start of the Russo-Ukraine conflict.
We don't know how long it will take to reduce fuel prices, what we do know is what we're being told, for example, the national average for regular gasoline is already in the third week with a new $4.48 per gallon. Record has been set. According to the American Federation of Automotive Associations, this is May, which shows an increase of $0.15 over the past week and $0.40 in a month.
Meanwhile, the price of diesel in the United States hit a new record due to a supply crunch and is expected to rise even higher in the coming weeks. The current national average for one gallon of diesel rose more than 10% in the past month and is up 77% from a year ago.
Prices in the Northeast are above $6 a gallon, and in half a dozen New England states, as well as in New York, prices have more than doubled in the past year.
Leading energy economist Phil Verlager fears a supply crunch could push the average price of diesel in the United States up to $10 a gallon by the end of the summer, news portal Oil & Gas Magazine reported, which is higher than its current price. The current record average is $5.56. Economists generally fear that higher diesel prices will slow the US economy.
Given these increases, it is imperative that President Joe Biden's contingency policy of reducing inflation yields as quickly as possible. Freight companies can no longer absorb the increase.
It seems that the only cure for these high prices is recession, a cure that can be as bad as the disease itself.
Everyone blames oil companies for the price hike, it's just that American refineries are unable to meet demand. It's not that demand has soared, it's supply capacity globally and in the US, which is now a few million barrels per day less than before the pandemic.
Refinery capacity of about one million barrels per day in the United States has been permanently shut down since the start of the pandemic, as refiners forced to close facilities at a loss or convert some of them into biofuel production sites. has chosen.
"I wouldn't be surprised to see diesel rationing on the East Coast this summer," John Katsimidis, CEO of United Refining, told Bloomberg in an interview last week.
Analysts and industry professionals say prices are generally not expected to drop significantly from record highs anytime soon, noting that there is no quick fix for fundamental consolidation in global fuel products markets.
Further adverse surprises in inflation and interest rates, especially if accompanied by a slowdown in economic activity, could negatively impact the financial system," the Fed warned, adding that the combination could undermine the finances of both households and consumers. .
At PP Global Logistics, a customs agency located on the border of the two Laredos, we recommend the following: Improving shipping packaging to reduce freight costs; use transport providers to share freight with other companies; Devote time to studying routes, use more aerodynamic and modern vehicles that consume less fuel.
And finally, to adopt a resilient infrastructure, among other points, i.e., if a part of the supply chain becomes unproductive due to a rise in the price of fuel, the company's managers need another route to market. should be guaranteed. , it is necessary to be able to guarantee this flexibility.
Gabriel Gonzalez
Managing Director at P&P Global Logistics.
ggonzalez@ppgloballogistics.com