There has been a five-fold increase in the installation of photovoltaic panels in three years driven by the need to save on electricity bills
The reasons that drive consumers to install a photovoltaic system in their home are the perception that users have about…
---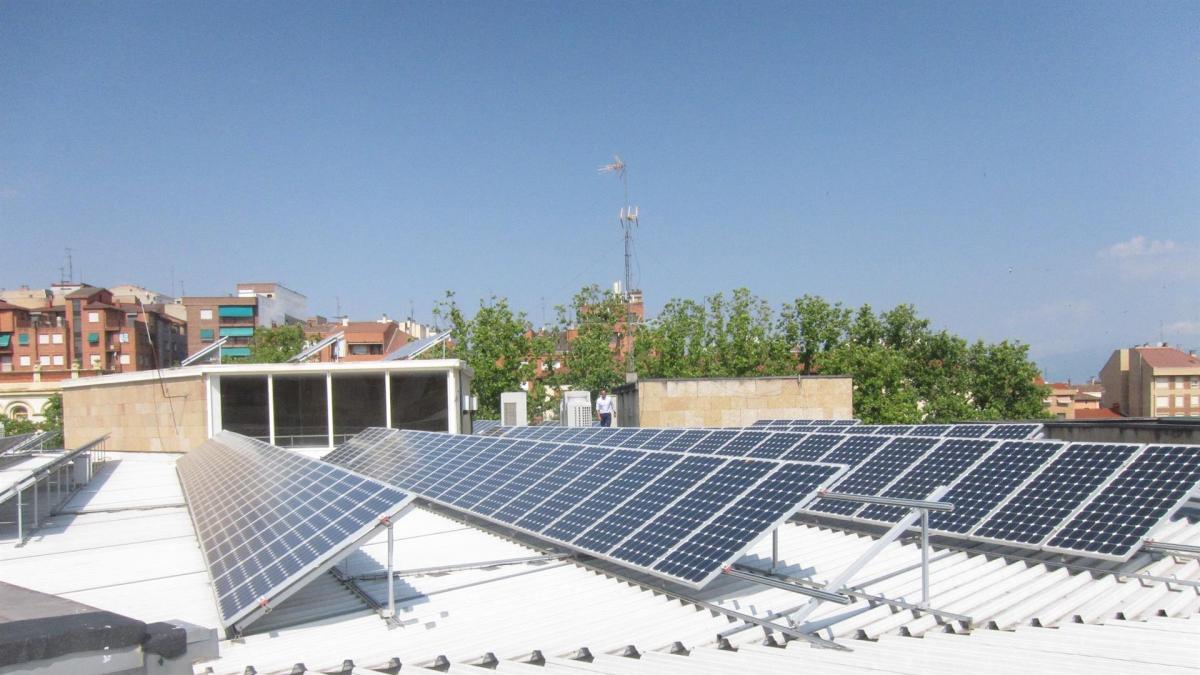 The reasons that drive consumers to install a photovoltaic system in their home are the perception that users have about photovoltaic energy and the investment they are willing to make to install a photovoltaic system. There are questions which are answered in III Spanish photovoltaic self-. Consumption Observatory, sponsored by SolarWatt, a leading German firm in the manufacture of integrated photovoltaic systems, and prepared by analysis and research.
This report, produced for the third year in a row, provides insight into the current state of photovoltaic self-consumption in Spain and shows that Since 2019, the consumption of photovoltaic energy for self-consumption has increased five-fold, going from 0.9% of the sample to 4.5% today. It is a very favorable fact for the region that "is gradually freeing us from foreign technological dependence," says Ernesto Macias, general director of SolarWat Spain.
The third Spanish Photovoltaic Self-Consumption Observatory conducts a detailed analysis of how self-consumption in residential homes has evolved during 2020 and 2021. This report has been done among more than 1,500 people, owners or co-owners between the ages of 25 and 75. His home is Dhara, who lives in an independent chalet and in municipalities with over 25,000 residents. In addition, on occasion a sample of 250 people living in traditional single-family homes in municipalities with less than 25,000 residents has been differentiated, which will allow the analysis of photovoltaic energy consumption in rural areas. "We are facing a market that is non-stop and very promising, which is going to contribute to the decarbonization of the energy sector based on private efforts," assures Ernesto Macias, General Director of SOLARWATT Spain.
photovoltaic, well priced
The report states that photovoltaic energy is the most valued by users, with 87.9% of users preferring it to the rest renewable energy, due to the "more accessible nature and meteorological characteristics of the country". Wind power (60%) ranks second in the ranking, followed by hydro (12.9%) and energy that comes from organic waste (11.2%). Fossil fuels such as natural gas (6.2%), coal (1.1%) and fuel oil (0.4%) are the worst type of energy.
increase economic motivation
The SOLARWATT study shows that 35% of those surveyed claimed to be informed and documented about this type of energy. for its part, 32% of people are sure they want to order a photovoltaic installation in the short or medium term, to be convinced of it by 18% of them. These figures are a "huge vitality market that will provide significant benefits to the community", says Macias. In contrast, 23% of those interviewed had no interest in installing photovoltaics. Everything indicates that "it is a volume of constant size and very difficult to mobilize; probably the advent of photovoltaic installations in their social environment, the references of friends and relatives about this technology and its benefits, organized this group." the most solid way to do it", assured the general director of SolarWatt.
Among the motivations driving consumers to choose this type of energy, there is savings in electricity bills (67.4%), which represents an increase of more than 10% from the previous observatory. Potential and current customers of photovoltaic energy They estimate savings in their consumption that range from 30% to 80%., according to this study. These savings expectations are related to consumption and not to bills, although substantial reductions are expected later as well. Environmental motivations have been overshadowed by other problems, such as pandemics, with immediate personal impact. However, sensitivity to the problems of climate change often initiates a process of information discovery.
Savings spark interest
One of the factors encouraging photovoltaic self-consumption is promoting savings of more than 50% on current electricity bills and extending the guarantee of solar panels to 30 years. The importance of remote monitoring of photovoltaic energy from a computer or mobile phone is one of the least important considerations when deciding on solar power.
one of the main brakes For potential photovoltaic customers lack of information, "All the information that consumers get comes from someone who wants to sell them something and they don't know who to trust," says Macias.
For this reason, it may mark a change in the market with greater participation from the administration. In fact, although 87% of those surveyed think that the government and administration should promote and facilitate photovoltaic energy, when looking for information on whether to consider purchasing an installation, only 6.6% relied on the administration. took, while 65% were assigned. distributors and 40% who were informed of the installation through friends and acquaintances. "It would be highly desirable and positive for this market if the administration was visible, brought light to those interested in their decision-making processes and gave them information that would be more fair to them than coming from commercial players," says Macias. .
less interest in rural environment
SolarWatt's III Strategic Observatory of Photovoltaic Self-Consumption has a new section this year that deals with photovoltaic consumption in rural areas. To complete this section, a sample of 250 people living in traditional single-family homes in municipalities with fewer than 25,000 residents is differentiated.
One of the most important data obtained when doing this sampling is that there is slightly less interest in the installation of photovoltaic panels for self-consumption in rural areas than in urban areas, as evidenced by the fact that more than half People Respondents have not sought information on this subject. Specifically, 38.7% of those surveyed are interested in photovoltaic energy for self-consumption, while 22.7% show no interest in this regard. However, 71 per cent of those interviewed have ever thought of installing solar panels in a warehouse or godown, of which 45 per cent asked for information.
There has been a five-fold increase in the installation of photovoltaic panels in three years driven by the need to save on electricity bills
2022-06-01 14:33:30