The most in-demand professions of the future that are already here
outbreak of global pandemic generated a social and economic earthquake, the tremors of which are already being felt in the…
---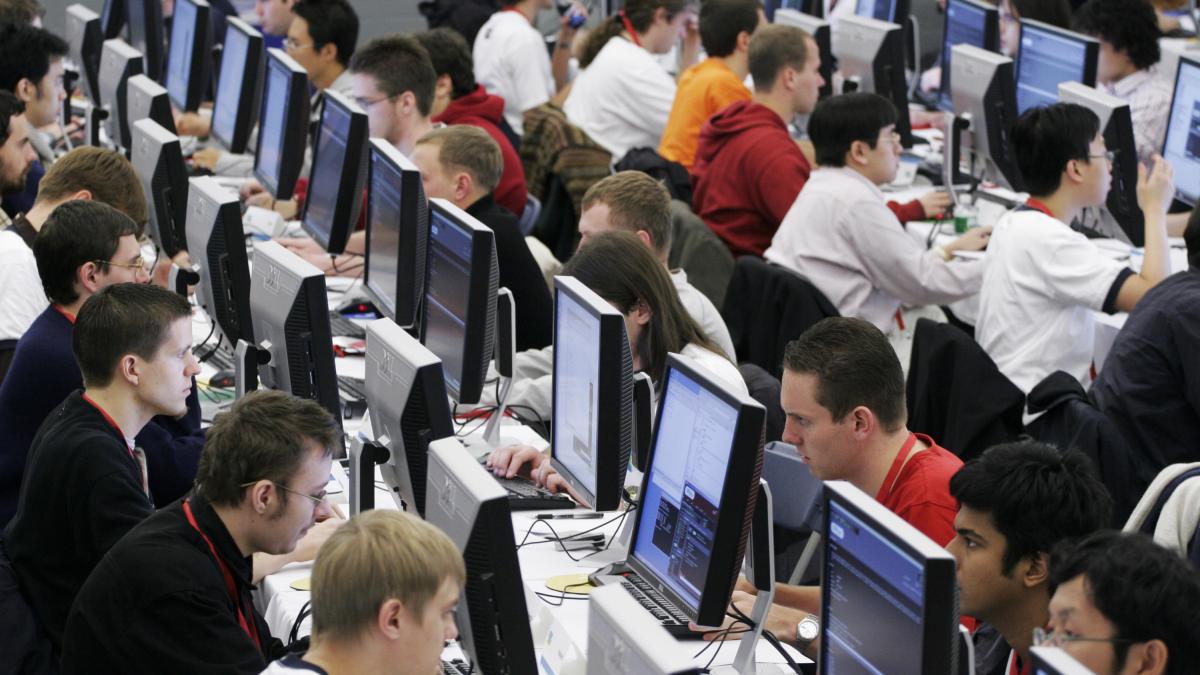 outbreak of global pandemic generated a social and economic earthquake, the tremors of which are already being felt in the labor market. The world is preparing for a future that will demand new businesses. Time flies by.
linkedin It is filled with a very specific type of offer. "We need to add a Big Data consultant to our workforce", announces a job offer from a Spanish group with less than 200 employees. The conditions are quite attractive. Flexible hours Monday to Thursday full-time, Friday and summer intensive and with the possibility of 50% teleworking per week. But the list of requirements is eternal: university degree in computer science or engineering, high level of English, handling PL SQL and RDBMS databases like Oracle, among many others. The number of registered in the offer says it all. Despite being published for six days, only three people have applied for employment.
Spain needs 400,000 Programming Professionals And, according to the LinkedIn Emerging Jobs Report, the most requested jobs in the technology sector this year are: web development, back-end, video games, cloud systems architecture, artificial intelligence, machine learning, cyber security. "The need for companies to digitize has grown in recent years largely because of the pandemic, so I can tell you about the present, not the future," says Victor Gomez, CEO of 4Geeks Academy,
Jared Gill, CEO Nucleo Digital School, put the name on the table. IOT (Internet of Things) experts will be laid off, data scientist or to big data specialist, "Requests are being made today for many of these positions and not so many professionals Ready to take them", says Gill.
Tomorrow's jobs are not taught in universitiesJared Gill, CEO De Nucleo Digital School
The progress in this field has been so rapid that training could not be continued. Many of the proposed vacancies remain vacant or are occupied by those who do not have all the necessary knowledge. "Traditional education is very knowledge-oriented and not competency-oriented, in other words, a computer scientist from the university will leave with a significant theoretical preparation, with great knowledge, but at a practical level he will not have carried out many projects. And many lines of code wouldn't have been stung. If we compared him to an aviation pilot, he wouldn't have many hours of flight," says Gomez.
bootcamps, training centers
Specialized academies have begun to fill that gap. "Unfortunately, the jobs of tomorrow are not taught in universities", says Gil, CEO of Nucleo Digital School, "the vast majority only have the opportunity to learn them. Boot Camp Which gives you the knowledge to start these new work adventures quickly».
Studies point not only to a greater supply, but also to a better quality of these positions compared to traditional positions. "When a company has so many difficulties covering this type of profile, take care of them», they say to 4Geeks. Your CEO compares salaries. "One full stack builder (Computer Developer) without experience can find jobs that go between 18,000-24,000 Euro gross per year, on average this type of profile is usually about 22,000 per year with indefinite contract, good position, a good number of vacation days The euro generates gross earnings and other non-financial benefits," he says.
Jared Gill puts it in one sentence, «Today, and certainly in the future, Working in these new positions is and will be a deal,
The most in-demand professions of the future that are already here
2022-05-23 02:50:33