The financial sector doesn't stop destroying jobs
I've never written about active population survey, Not writing does not mean that you have not studied and reviewed it…
---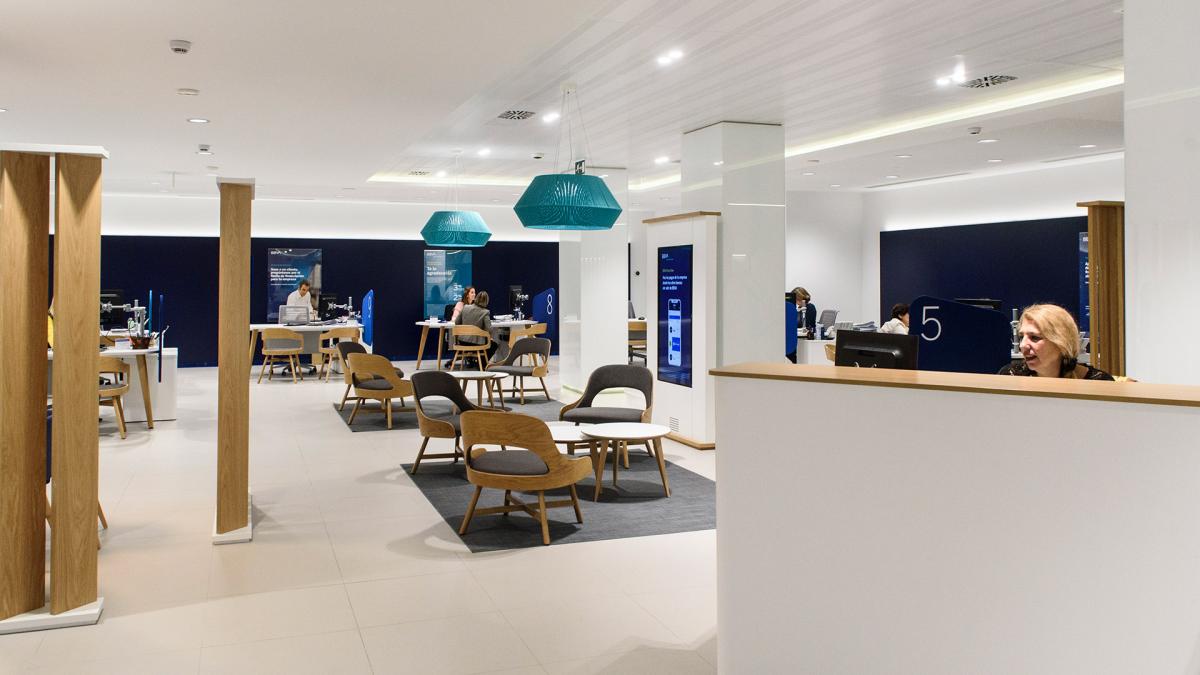 I've never written about active population survey, Not writing does not mean that you have not studied and reviewed it for personal and professional reasons. I always have doubts when comparing data: whether to do it in the previous quarter or in the same quarter of the previous year.
Today I'm going to do it about both, because I think it provides more information and more clarity about the numbers and allows a better understanding of what's going on and what's happened.
The first quarter of last year was strongly influenced by Omicron's type COVID-19, Officially, it produced 1,267,813 infections and 18,772 deaths from COVID between January and February, despite the fact that vaccination had reached more than 80% of the population and economic activity was significantly reduced.
The first quarter of this year is not a problem with Kovid, but a war against Russia Ukraine, which is definitely affecting business expectations. But above all, it has blocked the government, which has yet to take a decision or implement a solution regarding the electricity bill, and has just approved a series of measures. Congress of Deputies few days ago and hence employment could not be affected.
With this background information, we can begin to review what has happened and analyze its possible consequences. Let's look at the first quarter of two years, and then analyze the last of the year 2021 with the first quarter of this year.
As compared to the same quarter of 2021, we see a very significant growth in employment where the creation of 878,000 jobs can be verified.
All areas of our economic activity are positive, except for financial and insurance activities, which decreased by 5.3%. Banco Santander results for 2021 have just been published, with a historic profit of 8,124 million euros and 25% more than in 2019; Of CaixaBank, with a profit of 5,195 million and more than three times compared to 2020, and BBVA, which announced a profit of 4,653 million euros and believes that it has multiplied the said profit by three.
The big question we can ask ourselves is, and it should be the Ministry of Economic Affairs that asks what is happening in the sector so that it is destroying jobs permanently, and if at the cost of such gains. Huh early retirementwhich will produce a substantial increase in the payment of pension, Pensions have increased by 30,000 million euros between 2019 and 2021, while social contributions have increased by only 7,500 million.
The three sectors that grew the most in this one-year period were: information and communicationWhich does so by 17.6 percent, creating 110,000 jobs, artistic and recreational activities, which grow 7% and create 94,000 jobs, and commerce, which grows 6.2%, creates about 320,000 new positions.
Unfortunately, the first quarter of the year arrives and we return to the harsh reality. a. first quarter with inflation 9.8% and transport strike because fuel prices In two and a half months they had grown by 35%. A strike that creates a shortage of perishable products in the markets. Fishing fleets shut down and many productive areas have to shut down their production.
The government enters a maze of economic problems, and since it doesn't know how to solve them, it takes them until March 29. Many of them remain unresolved.
The first quarter results tell us that we have fallen by 100,000 jobs compared to the end of 2021; that five out of 10 economic sectors destroy jobs and that one, public administrationremains at zero, "neither cold nor hot", fortunately, and there are still four regions that bear the economic future.
las real estate activities It is the sector that grew the most in terms of employment with 7.9%, followed by information and communication, with 4.1% and artistic and recreational activities at 4%.
The most employable sector, which is Business, reduces employment by 1.4%, but it is again the financial sector that destroys 8% in one quarter, reducing the workforce by 39,500 jobs in three months. Banking destroyed 40% of the jobs it lost in the quarter.
The reality is, in this first quarter of the year, we lost 100,000 jobs. The economy grows only 0.3%. The government's forecasts are rubbish: in 2021 they said we would grow by 9.8%; They fell to 6.5% in April and we only grew 5.1%. This year they predicted 7%, they just fell to 4.3% and if we grow 3% they would say we have solid and sustained growth.
We have a bloodthirsty government, bloodied with pacts with the ETA killers, unable to mark a coherent economic line that will pull us out of this well and that is too old and old to support the government. Contains convincing older independents.
And if these first quarter results look bad to us, the times to come will be worse.
The financial sector doesn't stop destroying jobs
2022-05-16 01:56:28