Russia and Algeria strengthen their alliance amid debate over Russian oil and gas veto
The Kremlin sends a strong message to Europe amid the debate over the disconnection of Russian gas. His foreign minister,…
---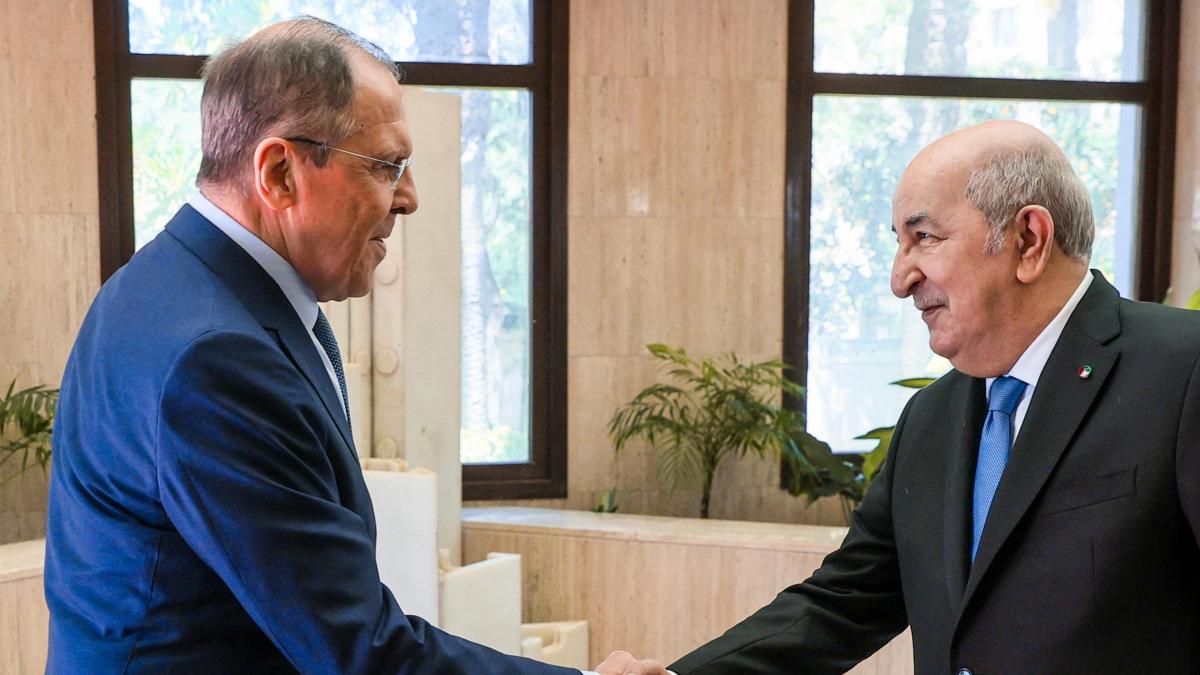 The Kremlin sends a strong message to Europe amid the debate over the disconnection of Russian gas. His foreign minister, Sergei Lavrov, traveled to Algeria on Tuesday to strengthen the "union" that unites the two countries. The Russians met with Algerian President Abdelmadjid Tebboune and Minister Ramtane Lamamra.
After the meeting, Lavrov—one of Vladimir Putin's staunchest men—remembered that Russia and Algeria maintain "Active" economic, military and technical cooperation, Russian's statements come as community countries are discussing a sixth package of sanctions against Moscow, which could include a Complete ban on Russian oil.
This last resort has sparked a serious debate within the EU. Three countries have rejected plans proposed by the Community Executive. Hungary, Slovakia and the Czech Republic have refused to break their purchase contracts for Russian crude.
The Russian-Algerian alliance could Complicate the dissolution plans proposed by Brussels, Added to the consequences of a break with Kremlin-managed energy is tensions that would strengthen ties between Moscow and Algiers.
The EU imports 11% of the total gas consumed by the Maghreb country. More dependence on countries like Spain, 23.4%, In April, the Almería coast received more than 9,500 GWh of gas from Algeria. In parallel, Neturgi, a part owner of Medgaz—continues to negotiate the renewal of the supply contract.
Moncloa's geopolitical turn regarding the Sahara emphasized some of the dialogue. Weeks earlier, the Spanish government ended its rapprochement with Morocco, prompting the anger of Algeria, which had Has threatened to stop sending electricity to Spain on two occasions, In addition, gas supply prices from Algiers are expected to rise.
Spain starts sending gas to Europe
In parallel, Spain has started sending large amounts of gas to Europe through its relationship with France. According to the April bulletin published by Enagas, the Larau and Iron pipelines have been operating at full capacity for weeks. In addition, Brussels, Madrid and Paris have started Speed ​​up midcat build timeline,
The gas pipeline connecting Barcelona to France was abandoned in 2019, the first section of which has already been built. The European Commission intends to reactivate the pipeline to take advantage of Spain's regasification potential, and to multiply flows to the countries most exposed to Russian gas.
An Algerian supply cut would be fatal to the strategy of European independence, and to the survival of Spanish Energy, which would lose a quarter of its gas imports. In April, Spain reduced its purchases from the United States, and increased imports from Nigeria, Egypt and Qatar.