Public servants and police officers gather across Spain to demand pay increases
Thousands of public servants and police officers gathered across Spain this Wednesday due to the loss of the purchasing power…
---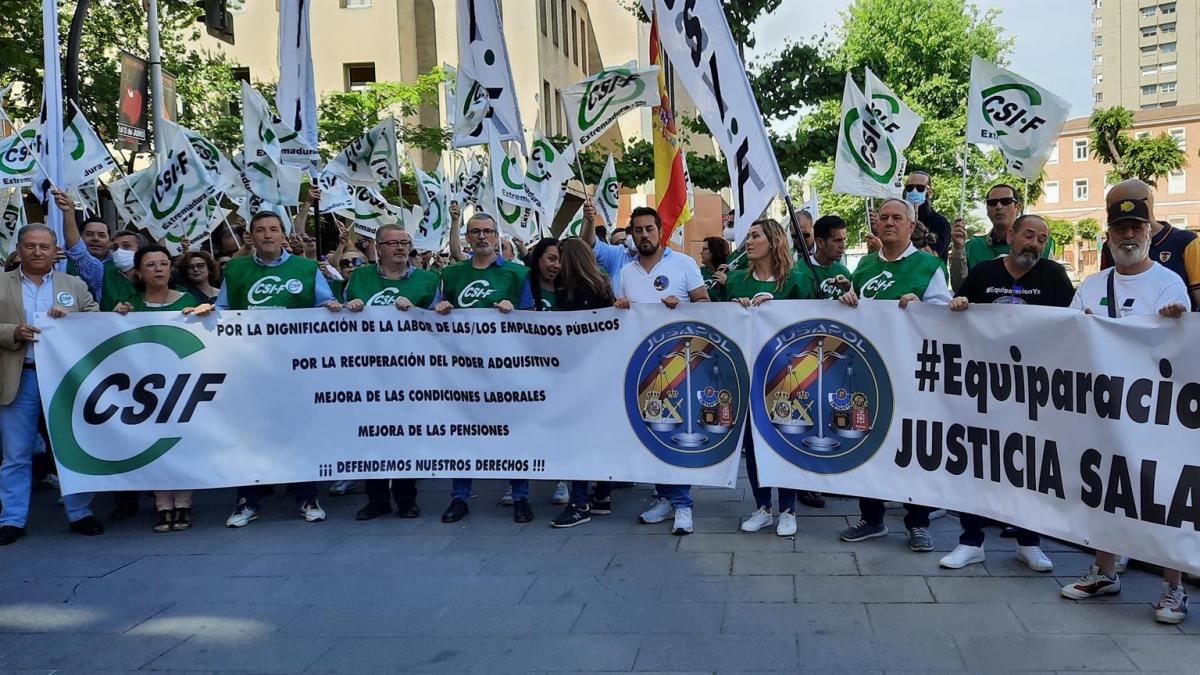 Thousands of public servants and police officers gathered across Spain this Wednesday due to the loss of the purchasing power of public employees and the absence of wage negotiations, according to a report by the Central Independent Trade Unions and Officials (CSIF).
CSIF has today launched a mobilization campaign across Spain, in which it has joined jusapoliintegrated by platform jupolo –majority police union– and JusileMajority union of the Civil Guard.
The main concentration has taken place in Madrid in front of the Ministry of Finance and Public Functions, while concentrations have been done in the rest of Spain. At the door of the government sub-delegation.
"The CSIF is requesting to start the talks from March, but in view of the minister's silence, we have decided to start this mobilization process," the union said in a statement.
According to the union, government employees Has lost 15% purchasing power since 2010For which they need the finance ministry to start wage negotiations now.
CSIF has condemned that all public employees are contributing to the income settlement "for 11 years", for which it has sought a multi-year agreement that seeks to reduce the impact of inflation on the payrolls of public administration employees. allows.
«With CSIF we recognize that public servants feel abused. Workforce shortages and structural aging must be added to the loss of purchasing power, overall higher temporary employment in public administration," he has condemned.
Public servants and police officers gather across Spain to demand pay increases
2022-05-25 11:58:57