Pachuca beat Atlético de San Luis 3-2 with a last-minute goal to reach the semi-finals
2022-05-15 03:25:03 Tuzos settled in the semifinals. @LigaBBVAMX Pachuca won with a last-minute goal by Nicolás Ibáez and was invited…
---
2022-05-15 03:25:03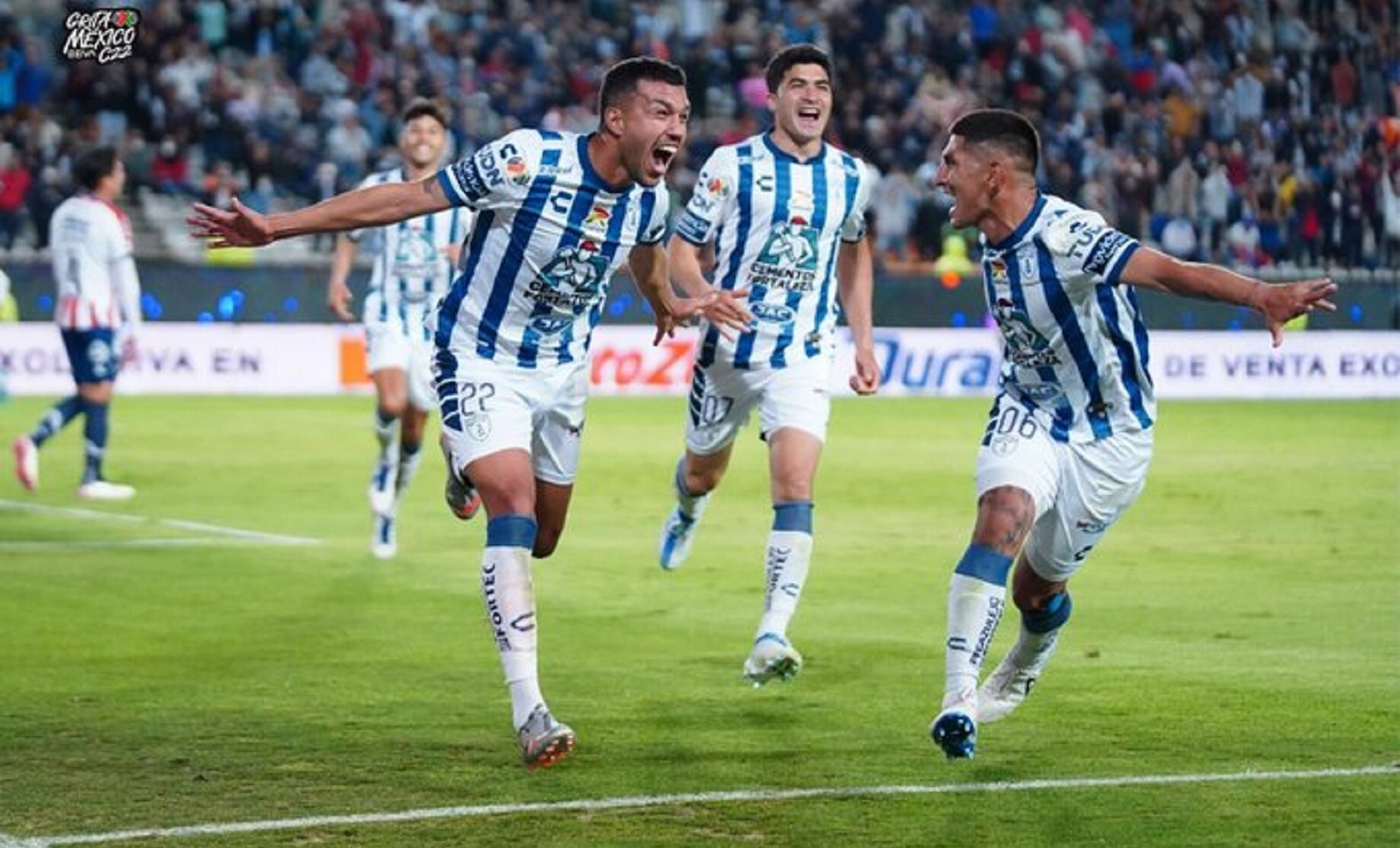 Tuzos settled in the semifinals. @LigaBBVAMX
Pachuca won with a last-minute goal by Nicolás Ibáez and was invited to the semi-finals after beating Atlético de San Luis 3–2 in the second leg of the quarter-finals of the Liga MX's Gritta x La Paz tournament. Tuzos won 5–4 on aggregate.
Nicolás Ibáez scored twice for the Hidalgo team in minutes 47 and 96, apart from Gustavo Cabral on minute 69. Ricardo Chavez scored for Potosinos at 52′ and Abel Hernandez on 93′.
In 22′ action, Tuzos made his first dangerous arrival after Romário Ibarra moved from the center of the field and the ball was lost to the right of goal after an assist from Nicolas Ibáez with a header pass.
In the 31st minute, Atlético de San Luis' Juan Manuel Sanabria shot inside the field with his left foot and the ball went to the right side of the goal.
So the first half ended on zero to zero. And it was in the second half that the guest, the goal, came into play at the Hidalgo Stadium.
Nicolas Ibáez opened the scoring for Pachuca on 47 minutes, after a shot from the very bottom left, next to the left post of Potosinos' goal.
However, San Luis responded and tied the game after Ricardo Chavez went to the right of the goal from the center of the field after assisting Rubens Sambueza with a cross in the field after taking a free kick.
Los Tuzos took the lead with a goal from Gustavo Cabral, who, after a header, took advantage of an assist from Viktor Guzmán with a header after a corner kick, from very close to the right corner.
Los Tuzos still had the luxury of wasting a penalty when Viktor Guzmán hit his shot (Pachuca) with a right footed shot to the right post.
In compensation, Abel Hernandez equalized Atlético de San Luis with a shot with his left foot from the center of the field from the bottom, next to the left post.
And when it looked like it was the end of the game, Nicolas Ibáez scored the winning goal on minute 96.