One Year of 'Rider Law': "We Can't Expect Them To Provide Free Food"
,law riderWill be valid for one year in August. twelve months in which companies of 'Delivery' They have had to…
---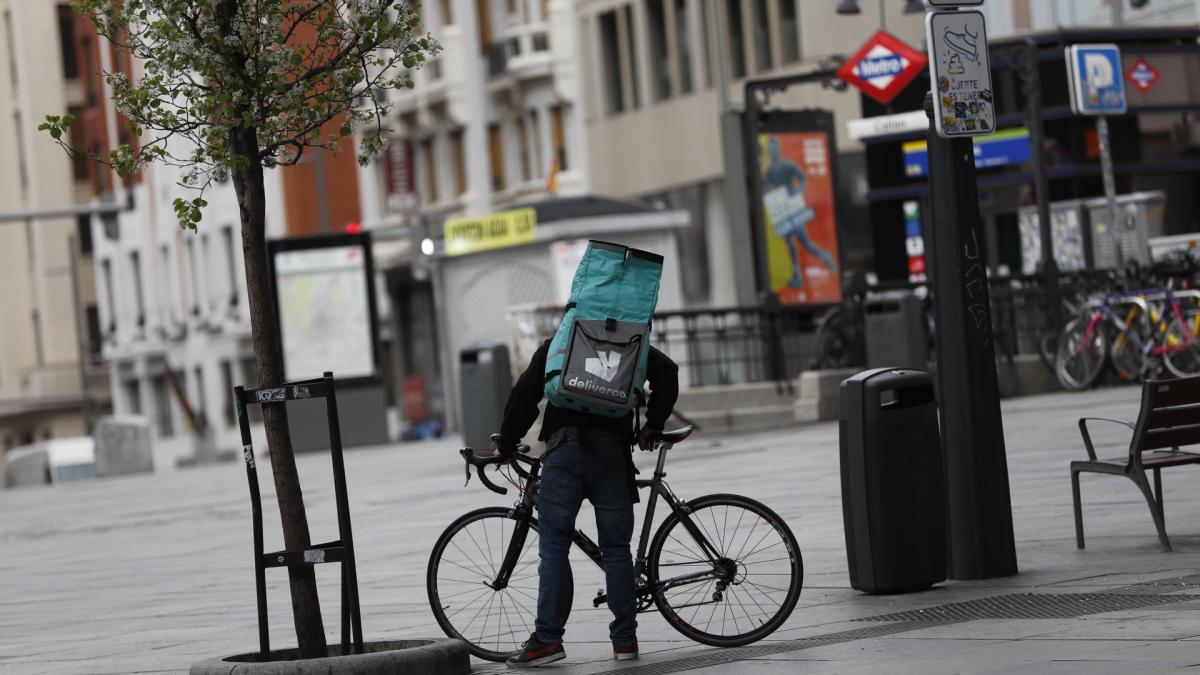 ,law riderWill be valid for one year in August. twelve months in which companies of 'Delivery' They have had to adapt to a regulation that guarantees the labor rights of their delivery men. Each platform has done it in its own way. distribution giant, Glovo, Maintains the recruitment of freelancers. Others are 'committed to professionalizing and transforming'riding' In the future profession. Adrian Pea, Founder and CEO of Deliver is committed to this second model. Regulation has turned the delivery man into a rarity, more professional. But change has not reached everyone. Consumers remain unaware that delivery is not free.
– 'How is the first year of validity'law rider,
– There's a lot of madness. We don't need to change the model. But it's been a tough year hiring workers, though some continue to play by their own rules, as is the case with Glovo, which continues to hire freelancers. Now the delivery man has become a rarity. Companies have had to evolve to not only hire, but to retain. Retention has become an essential point of our business today.
-Is it more difficult to find a delivery man?
– Yes and no. The number of delivery men in the market remains the same. The only difference is that if a courier used to work for three platforms at the same time, now he cannot. In other words, having contracted, he can no longer provide service to others. Previously, an employee could place multiple orders in a day for different platforms (Uber Eats, Glovo, etc.), now, being hired directly by one of these companies, they only have the ability to do more. Can deliver for one company. Yes, it is true that many people have entered this labor market as a result of the enactment of the law. Before that they did not enter because they did not want to be autonomous. The law has opened the door for the commercialization of this sector.
– Has the law eliminated uncertainty?
It depends on what uncertainty means. The text eliminates situations of subcontracting or accounts with illegal employees. Now the distribution area is not uncertain, there is an agreement that is respected, there is no uncertainty for me. Obviously, everyone wants to get the salary of the minister post.
Has this commercialization of distributors affected the price paid by the end consumer?
We all want more sustainable and eco-friendly delivery, but continue to pay as little as possible. We want them to offer a 2.5 euro package from Vigo to Madrid when there is one staff, one transportation and one final delivery. Along with food delivery, we want the delivery person to have a living wage. What we can't pretend is that a delivery man gives me food for free. Urgency has a price, and that is an issue that is pending with us in Spain. This perception seems to be changing and the customer is becoming more aware, but it is still a pending issue.
We want to turn delivery into a profession for the foreseeable future, not a passing point
After the approval of the law, many companies have clashed among themselves. During the past months, accusations between platforms have been heroic. How has life been in the sector?
-We get along well with all companies for which we provide services. It is no longer a market like any other. There are several call centers in Madrid, and one company records to another company. The same happens in this sector. Glovo continues to retain its employees as self-employed. Initially, the delivery man tried another company. But gradually the situation is stabilizing, and we want commercialization. We have created a Delivery Services Department, dedicated to the well being of workers, to the extent that, if a delivery person has a child under the age of 8, they may take several days off to coincide with their child's birthday. can trust. Or school festival. Measures of family reconciliation so that they see it in the future profession. We want to be professional. This is no way.
Where do you think this area will go?
They're going for it. The delivery person cannot telecommute. At the end, 'riding' is going to go where it's comfortable. People are going to go towards what allows them to reconcile.
One Year of 'Rider Law': "We Can't Expect Them To Provide Free Food"
2022-05-24 03:09:42