Microchip crisis cut vehicle production by 10% in April
Vehicle production in Spain fell 10.3% in April to 168,396 units due to a lack of components needed for vehicle…
---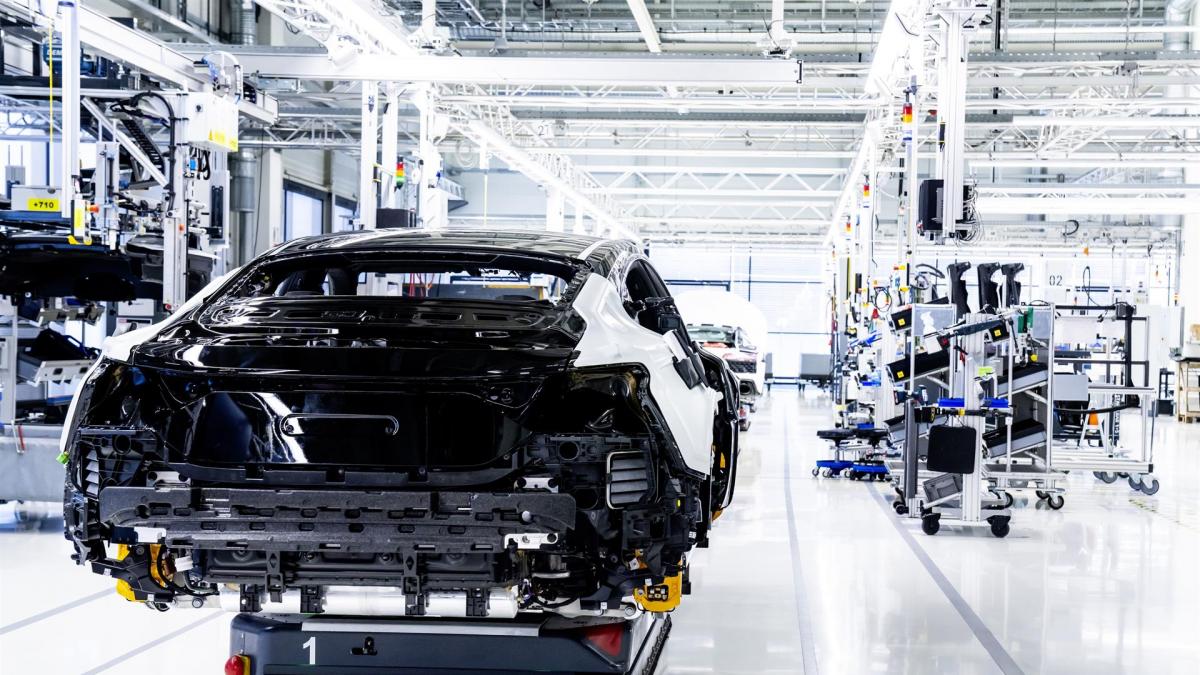 Vehicle production in Spain fell 10.3% in April to 168,396 units due to a lack of components needed for vehicle manufacturing resulting from the consequences of the pandemic exacerbated by the Russian invasion of Ukraine.
According to data from the Spanish Association of Automobile and Truck Manufacturers (Anfac), the assembly of vehicles in Spanish factories fell by 15.4% to 718,850 units by the fourth month of this year.
by type of vehicle, Manufacture of passenger cars and SUVs accounted for Decrease of 4.1% in AprilUp to 141,495 units, while the figure contracted 11.4% so far this year, with 584,619 units.
Production of commercial and industrial vehicles in spain 33.3% decrease Across the last month, with 26,901 units, while between January and April it fell 29.4%, with 134,231 units.
In terms of energy sources, the productive number of vehicles petrol The monthly count with 103,950 units experienced a decline of 4.3%, along with another 12.3% so far this year, with 432,402 units.
model production diesel It fell 27.4% in April with 41,337 vehicles, as well as 28.1% with 194,358 units sold so far this year. model assembly Electric Rose 71% In the fourth month of the year, with 10,142 units, and 33.2% in the first four months of 2022, with 33,830 units.
In Spain, 11,835 plug-in hybrids were manufactured last month (-4.4%) and 47,994 units up to April (+5.8%), while production of non-plug-in hybrid vehicles grew by 88.2% in April (608 units) and 120.7% (4,242 units) so far this year.
On the other hand, they joined 524 natural gas models in April (-73.1%) and 2,448 units till last month (-68%), besides 3,576 LPG units in accumulated (-45.9%).
Anfac's general director, Jose López-Tafal, confirmed that international uncertainty and a lack of components are hindering the recovery of the sector and estimated that a "full" recovery would not occur until early 2023.
However, he pointed out that although the extension of the deadline for submission of applications for the Strategic Project for Recovery and Economic Transformation of Electric and Connected Vehicles (Perte VEC) is "positive news", it is "necessary" to generate a reference. Is. Which attracts investment in this sector.
"While Perte VEC is very helpful, it should not be taken as a sole tool, it is necessary that it is accompanied by additional measures and for continuity with a business which makes the transition process towards new mobility a really great one. allows economic opportunities for our country", underlined the general director of the association.
drop in exports
With regard to exports, a total of 144,398 vehicles were shipped outside Spanish borders in April, 9.3% less than the same month in 2021, Exports have declined by 16.1% so far this year, with 609,369 units.
The number of exported passenger cars decreased by 2.2% in the monthly count to 123,164 units shipped outside Spanish borders and 12% in the accumulated figure for the year, a decrease of 503,326 units.
Whereas, in the case of commercial and industrial vehicles, these registered a decrease of 36.4% as compared to April 2021, with a total of 21,234 units exported and 31.4% in the year's accumulated, with 106,043 units.
Microchip crisis cut vehicle production by 10% in April
2022-05-24 09:54:36