Manufacturers make record profits despite war and microchip crisis
The world's leading automobile manufacturers closed the first quarter of the current year with positive profitability, posting a combined operating…
---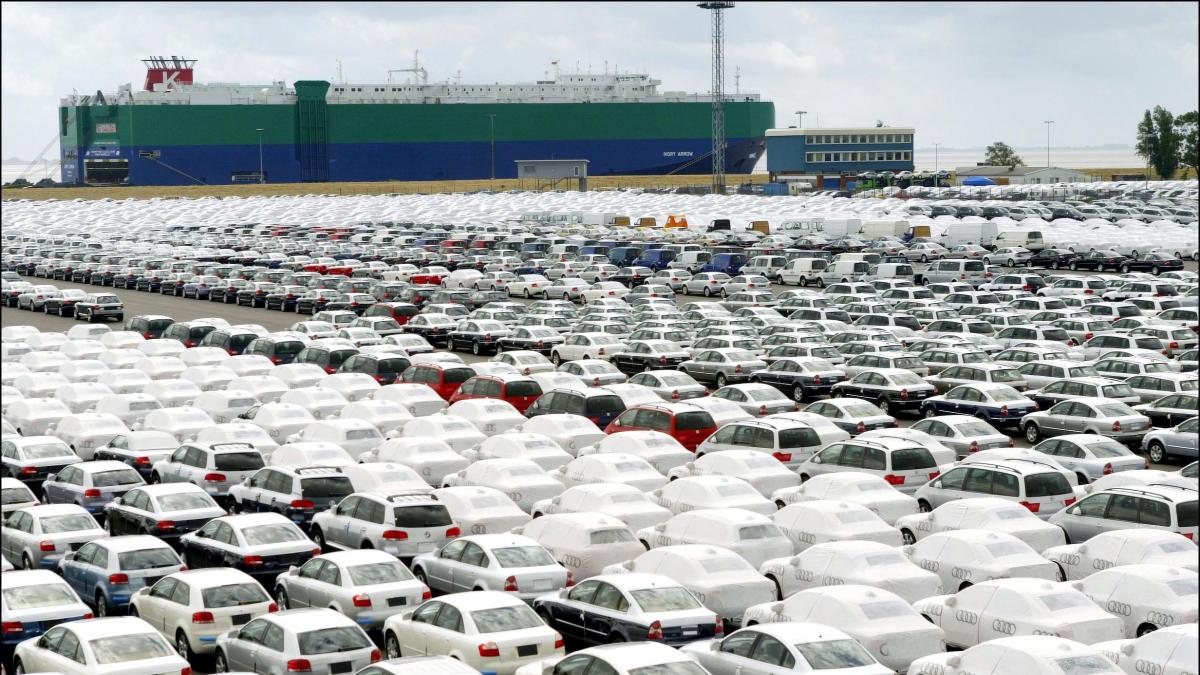 The world's leading automobile manufacturers closed the first quarter of the current year with positive profitability, posting a combined operating profit of EUR 34,116 million, which represents 19.3% growth and over 5,500 million compared to the same period last year.
Despite the semiconductor crisis, supply chain disruptions and Russia's invasion of Ukraine, global automobile companies' profits continued to rise in the first quarter of 2022, according to an EY report collected by Europa Press.
This situation is explained by the efficiency measures taken by the brands, as well as the increase in prices due to the shortage of vehicles, which has created more demand than supply in the market.
Javier Ferre, partner responsible for automotive and transportation at EY, described the figures registered by manufacturers as of March as "excellent", although he said the real situation in the automotive industry is "extremely tense".
"High-end car sales and margin growth are partly due to chip shortages, as rare semiconductors are mostly installed in large, expensive new cars. At the same time, manufacturers rarely have to cut prices, because Demand is greater than offer", insisted Ferre.
by region, german companies They were the ones that posted the highest quarterly profit, with a total of €16,943 million, up 220%, ahead of US firms, which posted operating profit of 8,148 million, down 159%.
towards them, Japanese manufacturer Automobiles ended the first three months of 2022 with a combined operating profit of 6,411 million euros, which translated into a 16% decrease, while South Koreans earned 2,614 million, 29% more.
Tesla, the most profitable
By Brand, American Firm Tesla Led in terms of profitability during the first quarter, achieving an operating margin of 19.2%, which is significantly higher than the 5.7% posted in the same months of 2021.
By March the most profitable automobile companies stage was completed by two German firms, Mercedes-Benz and Volkswagen, Star Banner recorded a quarterly operating margin of 15% (14.3% in 2021) and Volkswagen reached 13.3% (7.7% in 2021).
On the opposite side were three Japanese companies. Thus, Nissan closed the quarter with a margin of 2.5%, avoiding the negative figure of 0.7% a year ago, while Mazda's margin of 4.2% (4.4% in 2021) and Suzuki's 4.5% (5.6 last year). %) Was.
With regard to the amount of operating profit, Volkswagen was the company that achieved the highest profit between January and March, with 8,323 million euros, 73% more, ahead of Mercedes-Benz, 5,229 million, 11% more, and Toyota, with 3,556 million did. Euro, down 33%.
revenue up 7%
The world's leading automakers ended the first quarter with total revenues of €424,585 million, 7% increase If compared to 396,964 million bill a year ago.
German companies increased their revenues by 5.5% as of March, to 128,742 million euros, while Japanese companies increased them by 3.4% to 129,063 million. In addition, US firms accounted for 12.8% higher invoices with 79,551 million, and South Korean firms 10.6%, up 35,981 million in invoices.
German Volkswagen led the quarterly turnover ranking with 62,742 million, 0.6% higher, followed by Toyota with 62,199 million, 6% higher, and Stelantis, 41,500 million, up 12%.
In terms of global registrations, Toyota was the one that sold the most vehicles worldwide as of March, with a volume of 2.59 million units, a decrease of 4%, ahead of Volkswagen, with 1.83 million units, a decrease of 23%, and General Motors. , with 1.42 million units, a decline of 18%.
Manufacturers make record profits despite war and microchip crisis
2022-05-26 07:22:34