Madrid has warned that a lack of government measures will "harm everyone" in the wake of a rise in the CPI
The Minister of Economy, Finance and Employment of the Community of Madrid, Javier Fernández Lasquite, has warned that a lack…
---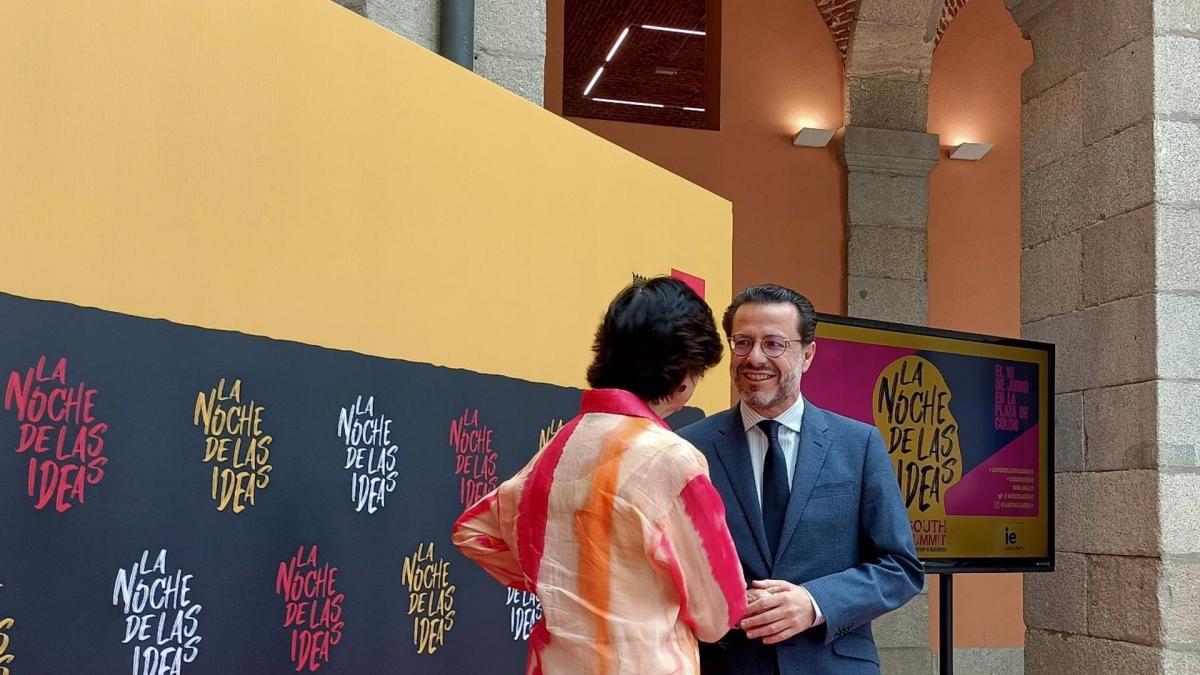 The Minister of Economy, Finance and Employment of the Community of Madrid, Javier Fernández Lasquite, has warned that a lack of corrective action by Pedro Sánchez's government will hurt everyone in the event of an increase in the CPI.
In statements to the seat of the regional government, the councilor has emphasized that CPI rises to 8.7% in May is one very serious» and confirms, «unfortunately», a worsening situation which indicates that the government's measures are "not enough".
Notably, the Consumer Price Index (CPI) rose 0.8% in May over the previous month and increased its inter-annual rate by four tenths. Thus, inflation resumed this month in May, when it dropped 1.5 points to 8.3% in April. May's figures, which should be confirmed by statistics in the middle of next month, are 1.1 points below March's peak, when the CPI reached 9.8%, its highest rate in nearly 37 years.
,Government refused to considersomething that we believe is terribly wrong", indicated Fernández Lasquietti, who, along these lines, warned of the consequences of this lack of action, which would harm everyone and, among them, the value of money and interest. growth rate.
"It has already started, and it has an impact on anyone who has an idea, a company or wants to build a company and needs access to financing, or anyone who has a stage in their life. Wants to start over and it's going to be more complicated," he lamented.
In this sense, the head of the Ministry of Economy has recalled that Price rise started before the invasion of Ukraine, and the government continues without taking measures. According to INE, the year-on-year CPI increase of 8.7% in May is mainly due to increase in fuel and food and non-alcoholic beverage prices, higher than it did in May 2021. On the other hand. , the data shows that electricity prices have declined in comparison to the rebound recorded in the same month last year.
personal income tax deferment
«The government did not want to reduce taxes, which it should have done; He did not want to reduce the income tax rate, which he should have done." Thus, he recalled the Madrid executive's proposal to abolish all regional sections of personal income tax for the next year.
"Nor does he want to suspend, which he should, the taxes imposed on energy, both fuel and electricity, and he does not," he lamented along the same lines.
Likewise, it has made it ugly that Moncloa does not consider other solutions such as Redirect European Fund, "This would be an opportunity to redirect part of these European funds to initiatives that work to contain price increases," he defended.
"He doesn't want to do that, and there will be consequences and harm to everyone," compromises Lascutti, who reiterates that "everyone" will be harmed this way.
Madrid has warned that a lack of government measures will "harm everyone" in the wake of a rise in the CPI
2022-05-30 11:36:32