Free market gas tariffs almost triple the price of regulated rates
A natural gas user's bill is "inflated" by between 91% and 177% if they contract a free market rate instead…
---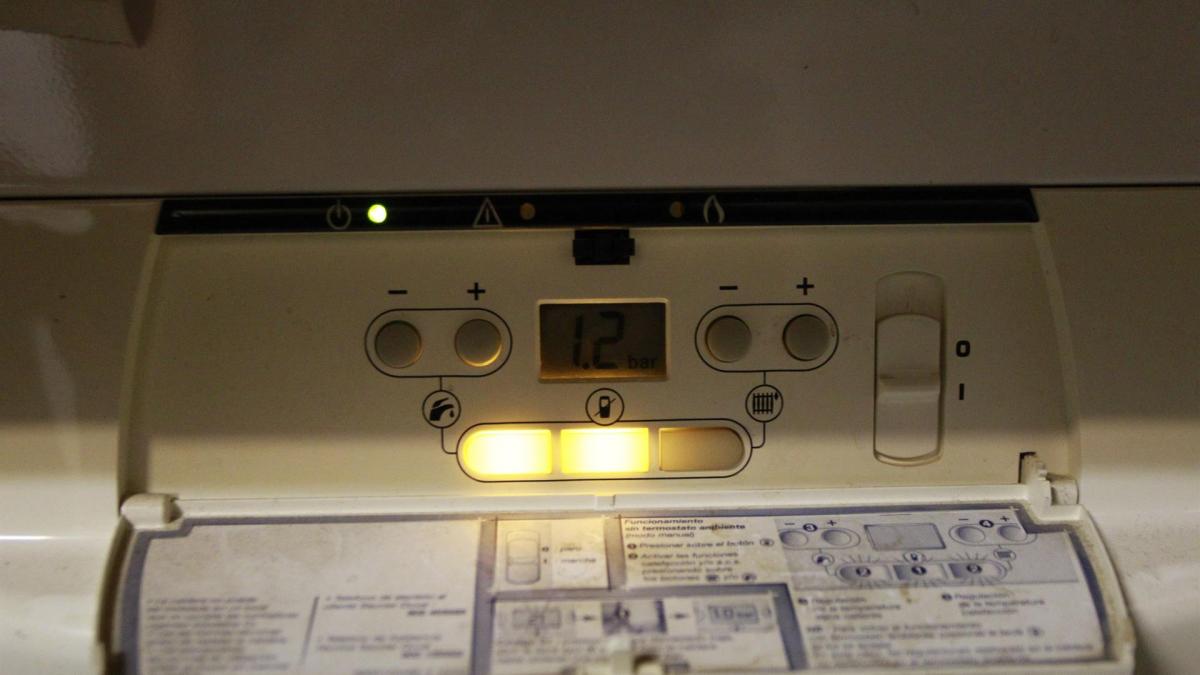 A natural gas user's bill is "inflated" by between 91% and 177% if they contract a free market rate instead of a regulated one, known as last resort fee (TUR), according to an analysis conducted this month by Facua-Consumidores en Acción that compared offers from Endesa, Naturgy, Iberdrola, Repsol, CHC Energía and TotalEnergies.
gas natural
In a statement, the organization details that in the case of natural gas, three different rates are offered, depending on whether the user consumes less than 5.000 kW per annum, between that amount and up to 15,000 KWh or more. For its analysis, it has compared the first two profiles taking as a reference, starting with a user who consumes 400 KWh or 800 KWh per month.
Thus, Fekua highlights that Iberdrola is, "by far", the company with the most expensive offering, given that the customer with monthly consumption 9,600 kilowatt hours (KWh) pays a monthly bill of 174.14 euros per year, that is, "230.8% higher than its May 2021 offer, when that consumption receipt was 52.65 euros."
In addition, with the invoice iberdrola "Almost triple that" is the 62.76 Euro paid by a user who has contracted the TUR, corresponding to households consuming between 5,000 and 15,000 KWh per year.
In this line, a user who consumes 400 kW Monthly currently pays 33.42 EUR per month with TUR, while in the free market your bill can be 87.77 EUR, 162.6% higher than if you are with Iberdrola. After this company, the most expensive ones with the above consumption profile are Naturgy (80.59 Euro per month), CHC Energia (76.83), Repsol (76.68), Endesa (72.66) and TotalEnergies (63. 68).
According to FACUA, all offers analyzed in the free market are much more expensive than the regulated rate
In the case of a household consuming 800 KWh, the monthly bill with TUR that applies to those consuming between 5,000 and 15,000 KWh per year is 62.76 EUR per month, while with Iberdrola you can pay 174 . 14 euros ( 177.5% more). Here are the next most expensive offers natural (162.75 euros per month), Repsol (151.48), CHC Energia (143.15), Endesa (140.34) and TotalEnergy (123.76).
«All the offers analyzed in the free market are much more expensive than the regulated rate. lowest for both consumption profiles, among them total energygive rise to bills that are 90.5% and 97.2% more expensive than TUR", emphasizes Fekua, who recommends hiring regulated rates.
fixed rates
Fekua also believes that it is "very important" to take into account the fixed rate that companies apply, and in this sense, states that Tarifa Turi For consumption below 5,000 kWh per year it is €6.58 per month, while for those above and up to 15,000 kWh it rises to €12.39 per month.
For the first profile, the most expensive fixed rates are Repsol (7.84 euros) and CHC Energia (7.81 euros), followed by Endesa (7.44), Iberdrola (6.74), Naturgi (6.63) and TotalEnergy (6.57).
For those who consume more than 5,000 kWh per year, CHCs Energía (14.07 euros) and Repsol (13.79) are the most expensive, followed by Iberdrola (13.53), Endesa (13,43), TotalEnergies (12,44) and Naturgy (11,85).
Free market gas tariffs almost triple the price of regulated rates
2022-05-11 09:48:51