Diesel is 59% more expensive than a year ago, despite 20 cents
On Saturdays, when I have my coffee for breakfast with toasted bread with oil and tomatoes, instead of listening to…
---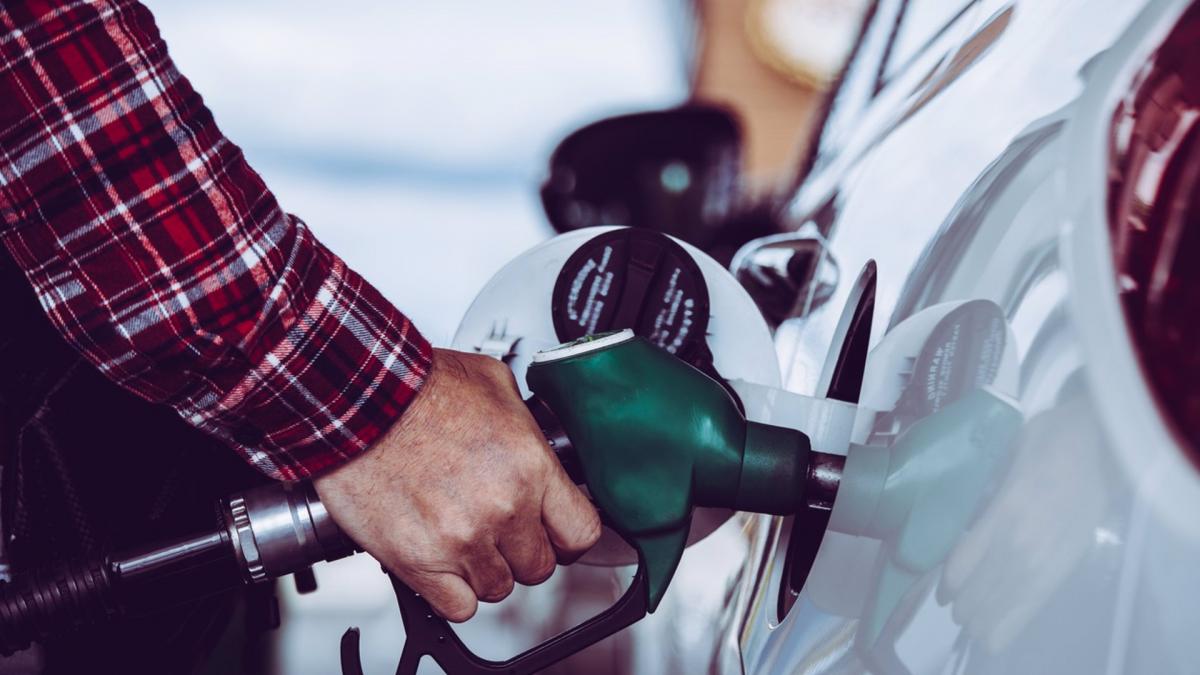 On Saturdays, when I have my coffee for breakfast with toasted bread with oil and tomatoes, instead of listening to the morning news, I put on music to recharge my batteries before I start writing.
At the end of one of these Korean songs that drive today's young people crazy (I don't listen to that, but it was the station I put up with), I heard a young female announcer complain about fuel priceWhich according to him was 30% more expensive than a year ago.
finished my breakfast, i'm hooked to the energy net of The European Commission And I've looked at prices from a year ago, now and Jan 3 to see how those prices are changing.
In this table, taken from weekly oil reportWe can see that the price of gasoline has increased by 40%, and the price of diesel by 59%, when the 20 cents discount, applicable from April 1, has been given.
On the other hand, few days back I published an article in this newspaper in which I explained that Government had picked up 7,100 million euro more in the first quarter of this year.
Of these 7,100 million euros, 460 million In line with the increase in the collection of hydrocarbon tax,
If I go to the library of the newspaper, I see that the government, when it announces a cut of 20 cents, tells all Spaniards that this cut means one has to keep this subsidy until 30 June. Providing an item of 500 million euros in the quarter. Three months, which in principle is planned to be implemented this measure.
ministry haciendaWhen he proposed to reduce 500 million euros for 3 months, he already knew that he had collected 460 million, i.e. what the government did was to provide additional collection to finance the drop in fuel prices .
But if we look at the column of taxesWe can see that the government is currently collecting 13.1% more tax than last year in case of gasoline 95, That means about 10 cents more than a year ago and, if we look at it with respect to diesel, you're collecting 21% more, which is equal to 12.4 cents a year ago.
In short, The government is taking advantage of this opportunity to continue to collect more at the expense of the Spanish. Every time we fill a 50-liter tank with gasoline, we're paying 40 euros in taxes to the government, but right now, and despite the decline, 5 euros more than a year ago.
But if we do the same for a diesel car, we end up paying €6.25 more in taxes than a year ago.
The government may reduce petrol by 95 and 12.4 cents plus diesel by 10 cents today and the collection will be exactly the same as compared to last year.
The government forgets that those for whom car deposits are harder and more difficult are not for IBEX or the presidents or CEOs of the large companies in the continuous market. Who finds it difficult to fill the car's tank, it is for the chargers minimum incomePensioners, self-employed, majority workers: Those who are affected by the economic situation of the pandemic.
This government collected more than 4,500 million in the first quarter of the year Eva, which represents an increase of 21.3%. The economy grew 0.3% over this period, but private consumption It has decreased by 0.8% and inflation in the first quarter was 9.8%.
How is it possible that if consumption falls by 0.8 per cent and inflation is 9.8%, the government charges 21.3 per cent more in VAT? The answer is very simple: the people with the least purchasing power are paying this party of taxes. The composition of products purchased by people with low purchasing power are those that have increased their prices the most; So they buy less, but pay more.
Sanchez and his government are fully aware that they are cursing of passive classes, of retired And from people with low purchasing power, who are also their biggest voters, but they don't care.
We have to convince those voters that their president is cheating on them; that it is not "right-wing fascists" putting their hands in their pockets: it is "progressive communists" like Yolanda and Irene, but above all Pedro il Mangante, who is leaving them with fuel, electricity bills and With inflation our pockets are full of air and empty of money, and that money is only used to pay for all the garbage that this government is spending.
Diesel is 59% more expensive than a year ago, despite 20 cents
2022-05-18 02:57:21