Commerce protests for not getting much help from the government
There is a jewelry store on Calle Gutenberg in Madrid whose owner was always in a good mood, but a…
---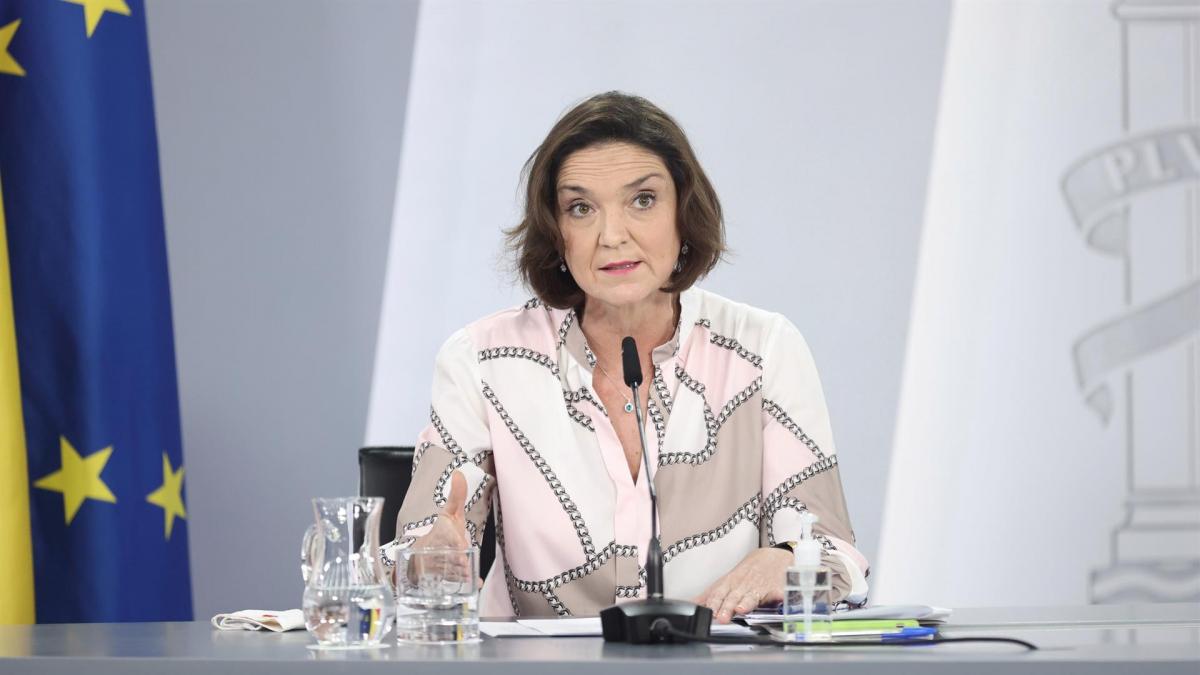 There is a jewelry store on Calle Gutenberg in Madrid whose owner was always in a good mood, but a few days ago he was not. Asked why, he replied that near his premises just closed a shop Belongs to a well-known network of perfumeries and in a matter of days a greengrocer will be making it next to their jewelry. "Things are not going very well," he lamented.
It connects with striking figures of history Eurostat Appeared a week ago: the Retail Sales in spain fell in march and 4% compared to an average of 0.4% in the euro area. even with those retail trade index (ICM), released by the National Statistical Institute (INE) on 29 April, shows 3.8% drop In business sale in March. For more than INR Spanish Confederation of Commerce (CEC) point out that the INE survey responds to large surfaces that do not generally represent the reality of the field. The situation is worse than these figures. 85-90% of businesses in Spain are micro-enterprises with 6-7 employees based out of these large surfaces.
Secretary General of the CEC, Julian Ruizzo, admits that the moment is too complicated. He deals exclusively with small business. Pandemic, inflation that drives consumption down and cost escalation that strikes Ukraine They are making a dent. "If the cost of filling a gas tank is 50% more and electricity becomes 40% more expensive, it is clear that businesses will have to deduct this from other expenses," he points out.
In this context, Ruiz regrets that the assistance given so far has not been of much use: «Their purpose is to indebtedness, as with ICO credits. Now businesses have difficulty returning them, and this affects their assets. Businesses need direct assistance, not credit.
don't expect too much for him european fund: "I doubt it. You can see that to this day they have not been consumed. Access to them is very complicated for small businesses. They go to large companies, and in small companies they bring droppers».
This is where they seek more help from local, regional and national institutions. The first people are asked to follow increase consumption With campaigns like bonds that finance consumer spending and end up in commerce. They ask the government to set up a national table they have been asking for two years to reflect on business and take measures; also that they reduce taxes and study how the cost of accumulating can be reduced, especially taking into account most shops Managed by Freelancers. The cost of freelancers is increasing. Among them, the increase in prices has come to the fore recently.
las difficulties For businesses, they have different impacts in cities and smaller municipalities, and by region. Included in personal equipment (clothing, footwear, accessories…) are far from reaching their pre-pandemic sales.
For all these reasons, the sector demands assistance, noting that the average age of its employees is 55 years and they face greater barriers to generational change. Julian Ruiz estimates that if measures are not taken, the commercial offering could be hit in five or six years.
Commerce protests for not getting much help from the government
2022-05-12 02:45:11