CaixaBank aspires to lead the transformation of the banking sector in Spain
CaixaBank has presented its 2022-24 Strategic Plan after ensuring that the integration process between Bankia and La Caixa has been…
---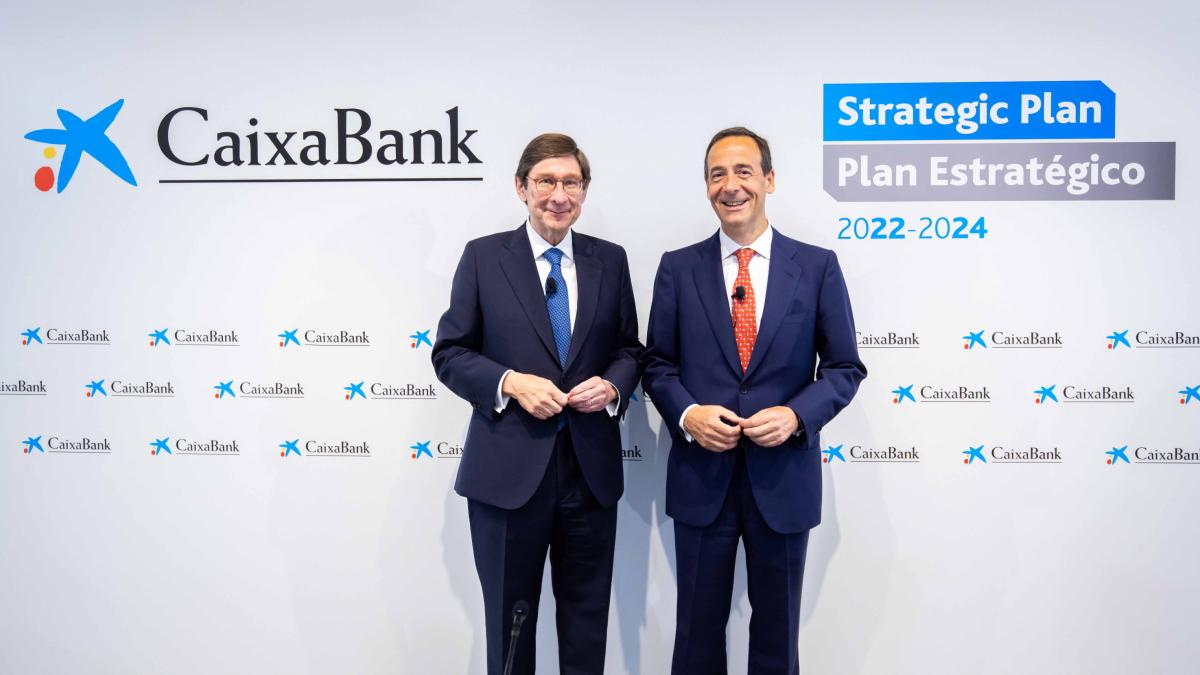 CaixaBank has presented its 2022-24 Strategic Plan after ensuring that the integration process between Bankia and La Caixa has been successfully completed and adding without any doubt that it is committed to the transformation process of the banking sector in Spain. wishes to lead.
bank president, Jose Ignacio Goirigolzari, estimates that they start with a privileged starting position due to their market shares and their twenty million customers between Spain and Portugal. "She is our treasure," he said.
In addition to being the largest bank in Spain, Caxabank is the largest insurance group and the largest fund manager. Their income continues to rise despite the fall in interest rates.
"We have successfully completed the largest integration process in Spanish banking history," Goirigolzari explained. 95% of people have already gone from voluntary ERE, and 90% of the offices that were planned to be integrated have already been done.
As of now, Goirigolzari has acknowledged that he is facing a disruptive and high-speed change in the banking sector. To adapt to this would be advances in weapon digitization, sustainability and new ways of working.
Feather digitization, Goirigolzari has pointed out that "we do not have a homogeneous clientele and we must provide good service: this will probably be the most complex variable for years to come". This leads to a reduction in entry barriers for digital competitors, who also have lighter regulation. "Great business opportunities open up for us if we create an ecosystem. Privacy will be important: the customer is the owner of the data, and ethical rules must be respected».
sustainability The other leg. "Society needs a more active social role than the business world. The financial sector should play a key role in the energy transition. Regulators and citizens demand it. It also requires large investments.
On the other hand, there must be teams that deal with these disruptive changes. "This will develop us in ways to attract and retain talent. They will require a range of skills and will require a training effort that has been unique in the past. We have to include different profiles, rare talents will have to compete with other sectors for Diversity is important. There will be new organizational and leadership models. Teams will need delegation and autonomy."
Goirigoljari has indicated that his ambition is to lead the region's transformation process "with an inclusive model". customer proximity, We aspire to be an environmental benchmark in Europe and be the best group to work in. To finance our growth and also to remunerate shareholders in an attractive manner."
Its distribution model will continually adapt: ​​"We want that Largest branch network in Spain, fragmented and distinct. strengthen the service. We want the largest network of ATMs and also bet on remote managers: that by 2024, 4.6 million customers will be served by them.
Goirigolzari has stated that he wants to "be with the customers". energy transition: raise 64,000 million euros in funding and become a benchmark in advising clients».
It has also indicated its interest in continuing to strengthen social commitment What has always been a characteristic of La Caixa: «The microbank was created in 2007. Since then, it has served 940,000 vulnerable families. It is the largest bank in Europe in microcredit. The strategic plan aims to provide 3,500 million euros to it and more than 400,000 vulnerable families. There were 5,000 volunteers in 2007 and the target is to double this by 2024.
Goirigoljari has indicated that they aspires to be the preferred group to work in. They will bet on continuous training, variety and competency.
CaixaBank aspires to lead the transformation of the banking sector in Spain
2022-05-17 13:22:02