Brussels proposes to extend the suspension of fiscal rules until the end of 2023
The European Commission proposed this Monday that rules limiting the public deficit and debt of member states remain suspended during…
---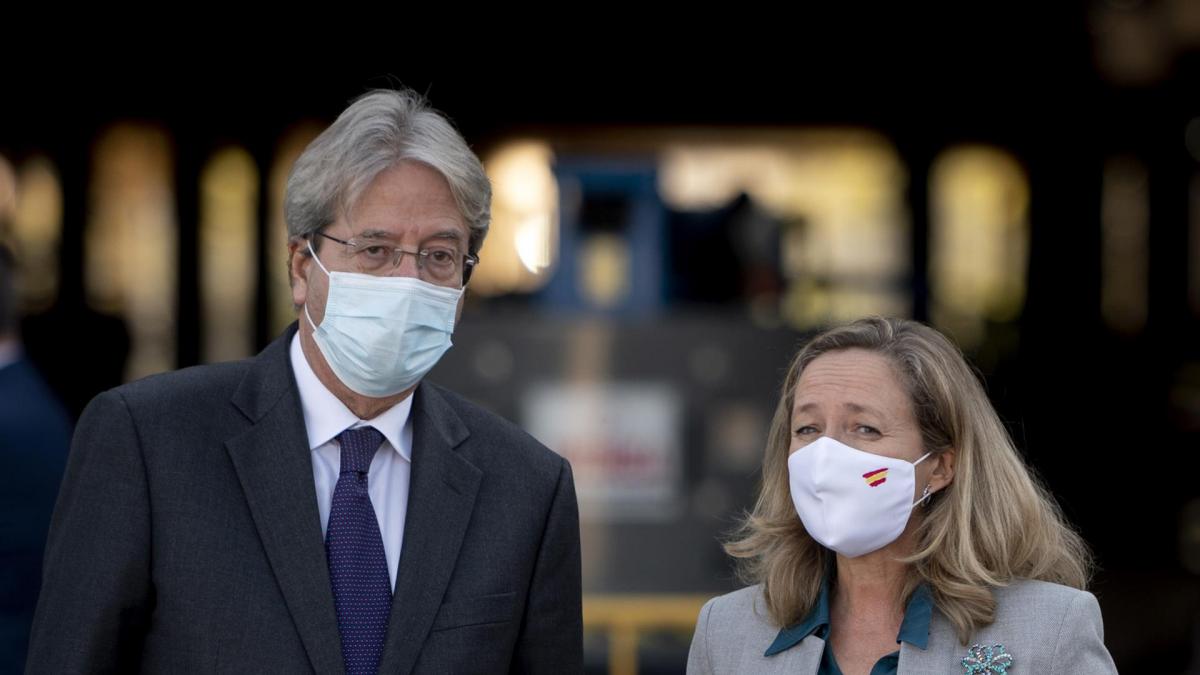 The European Commission proposed this Monday that rules limiting the public deficit and debt of member states remain suspended during 2023 but reactivated in 2024Keeping the escape clause of the Stability and Development Treaty active due to the impact of the Russian invasion of Ukraine, which was activated in March 2020 due to the pandemic.
"The extension of the general escape clause to 2023 recognizes the high uncertainty and great risks in the event that the European economy does not return to normalcy," said economy commissioner Paolo Gentiloni at a news conference.
Specifically, what Brussels is proposing is that the general escape clause of the Stability and Development Treaty, active in March 2020, will remain in force until the end of next year, compared to the inaction scheduled for the end of this year. it assumes that Limit of 3% and 60% of GDP For deficit and debt, respectively, are frozen.
The European Commission believes that the conditions for maintaining this security in 2023 have been met and that it has been deactivated from 2024, given the uncertainty posed by the war in Ukraine and its risks to the economic outlook. Given the impact on prices and the break in supply chains.
"This will provide space so that national fiscal policy can respond quickly", indicated Valdis Dombrowski, the European Commission's economic vice president, although he has pointed out that the Community Executive differentiates its financial recommendations between countries with high debt and medium debt. go up or down the levels
In this framework, Brussels recognized that the extension of this clause would provide room for national fiscal policy, when necessary, through temporary and specific measures and with "the necessary financial prudence to guarantee stability".
In his speech, Gentiloni underlined that the European Union is away from economic normality and has defended the implementation of planned measures to mitigate the energy crisis.
In another move, the commissioner of the economy has advocated a "prudent" fiscal policy for the next year, one that promotes higher levels of investment by controlling spending, and not only for green and digital transitions, but also for public and mobilizes both the private sector. Also to improve strategic autonomy and defense at the community level.
The decision is intended for the bloc's governments to maintain the economic stimulus they have deployed since the start of the crisis to reactivate their economies and exit the crisis caused by the pandemic.
The community executive has reported that the activation of the escape clause sustainability and development agreement The wake of the pandemic in March 2020 allowed member states to respond quickly and adopt emergency measures to reduce the economic impact of COVID.
In another move, the European Commission has reported that this joint action will strengthen the economic recovery in 2021, which it believes is aimed at mitigating the impact of rising energy prices and supporting those fleeing Ukraine. Will contribute to the implementation of policies for the EU to achieve an expanded financial status in 2022.
Brussels proposes to extend the suspension of fiscal rules until the end of 2023
2022-05-23 08:56:33