Bitcoin lost half its value in six months
Six months ago, bitcoin, the most well-known cryptocurrency in the market, hit its intraday all-time high at $68,991, but since…
---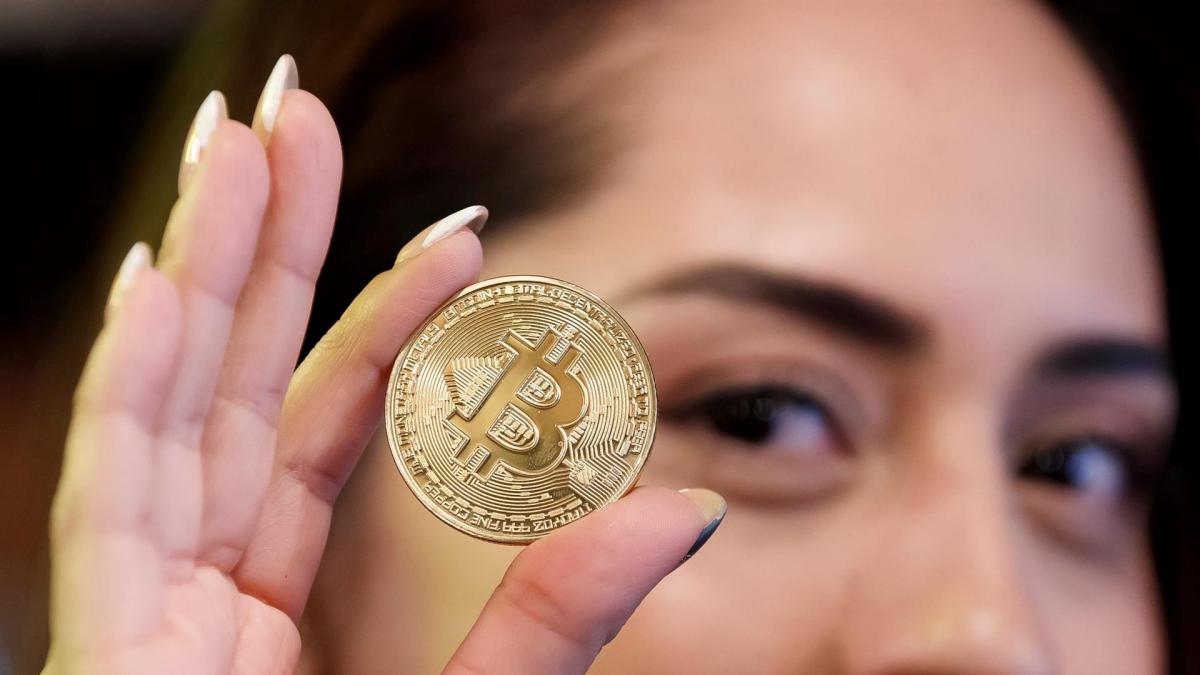 Six months ago, bitcoin, the most well-known cryptocurrency in the market, hit its intraday all-time high at $68,991, but since has fallen by almost 50% In terms of tightening monetary policies to deal with high inflation.
According to market data consulted by Efe, bitcoin is down 49.92% this Sunday at 10:30 am GMT, which was recorded on November 10, 2021. Up to $34,550.
Since the start of the year, the cryptocurrency has experienced a decline of 25.4% (it closed at $46,333.65 in 2021), in a few months that has been conditioned by geopolitical tensions triggered by the Russian invasion of Ukraine. and high inflation.
as a consequence, Central bankhas changed its monetary policies, becoming more aggressive in the case of the US Federal Reserve (Fed), which has already raised interest rates by two, with a half-point increase last Thursday, further easing European The case of the Central Bank (ECB), which has yet to set a date for the rate hike, has hardened its speech and commented that it will begin to withdraw stimulus enabled by the pandemic.
Ral López, Coinmotion's director for Spain, has admitted that Fed announcement alerted the markets about the increase in their rates and "Probably" caused the loss of value of cryptocurrencies.
With the Fed's first rate hike this year, which took place on March 16, bitcoin fell slightly behind, but hit a month-end high of $47,967. However, the digital currency fell by 4.32% when the minutes of this organization on April 6 raised anticipation of a potentially more aggressive increase of half a point.
Last Wednesday, the Fed implemented its second hike and the most popular cryptocurrency has lost a little over 13% since then. It closed that day at $39,800.
According to analysts consulted by Efe, the decline in the value of bitcoin and its extreme volatility in recent months has responded to a variety of factors in addition to tightening of central banks' discourse.
Raul Lopez explained that geopolitical tensionlike a war Ukraineand sanitary ones, such as the presence of variants omicron The coronavirus has affected its price at the end of November 2021.
They have also argued that the European Commission's MiCA proposal to regulate the cryptocurrency market has generated "some fear in the markets".
a frenzy 2021
Since the end of 2020, the price of bitcoin has been in a bullish trend and From $10,000 to over $60,000 In the second quarter of 2021. Although there was a minor correction later, it registered an all-time high near $69,000 at the end of the year.
This increase in the price of bitcoin was driven by various issues, such as its adoption as legal tender. Protector Hailstone sugar ban Mining and exchanging cryptocurrencies, which could have had an impact on speculators for Bit2Me's director of institutional relations, Javier Pastor.
Furthermore, Lopez recalled that inflation fueled the "largest bullish rally in bitcoin's history," as investors sought a condition to "make their capital profitable."
Throughout the year, bitcoin has recorded enormous volatility, however, some analysts suggest that this cryptocurrency is a refuge of value, as Javier Pastor recalls, "it is scarce and limited in issuance."
"It is true that it is volatile, but that is because its overall market capitalization is still low," Pastor says.
Following the outbreak of the COVID-19 pandemic, the cryptocurrency market recovered much faster than the traditional market, which, according to Lopez, "was a sign at the time that cryptocurrencies could be a refuge of value."
IG Analyst Diego Morin Recalls That Bitcoin Is an "Alternative Investment" Appeal to young investors looking for "better returns" The traditional market in general has developed and conquered", but also cautions about its high volatility.
"We can see growth of more than 5% or corrections of more than 10% on the same day, so that should also be taken into account," Morin says.
future of cryptocurrency
The Fed is expected to continue tightening its monetary policies this year, so according to Ral López, markets will develop depending on whether the measures adopted by these organizations are expected by governments, which will "partially affect growth as well. price, not only of bitcoin but of other cryptocurrencies.
For his part, Diego Morin has warned that in 2017, along with the previous cycle of Fed rate hikes, the first "sudden" upward move of this digital currency began and therefore, he has assured that he would Do not deny the matter. "There will be some bullish momentum again in the case of bitcoin" in the next few months.