Biden eases sanctions on Cuba: Will allow more remittances and expand flights
Joe Biden's government said this Monday that Will lift many sanctions on Cuba planted during the Trump era, Facilitating immigration…
---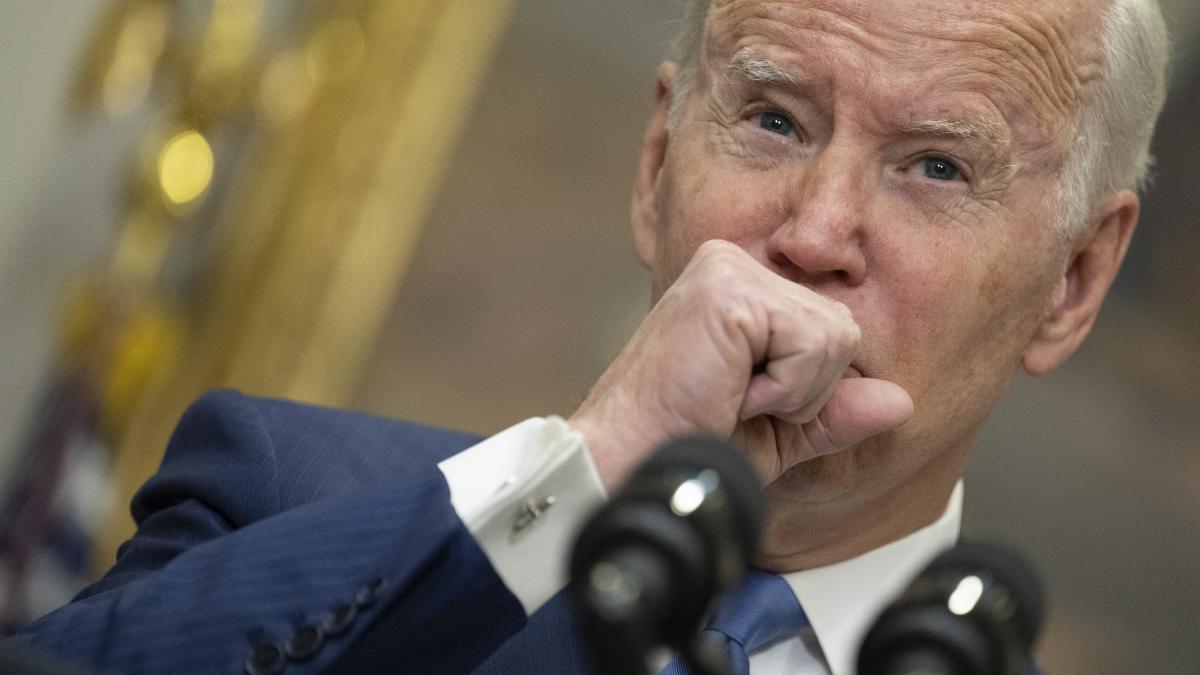 Joe Biden's government said this Monday that Will lift many sanctions on Cuba planted during the Trump era, Facilitating immigration procedures, money transfers and flights to the islandA decision welcomed by Havana.
Washington's announcement stems from a policy review toward Havana promised by Biden when he arrives at the White House in January 2021, but which began to take shape after the historic protests that rocked Cuba last July. "With these measures we intend to support Aspirations for Freedom and Greater Economic Opportunity for the Cuban People so that they can lead successful lives at home," State Department spokesman Ned Price said in a statement.
A high-ranking US official considers it a "coincidence" that the announcement comes after Mexico threatened to boycott the US's next summit in Los Angeles, following condemnation by Cuba for being out of preparation. «Invitations have not gone out. So no decision has been taken on this. And these policy measures (on the Cuban side) have been worked out for a long time, and are considered to be completely separate from the conversation about who attends the summit and who does not," he told anonymity. told reporters on condition.
The Biden government also indicated it would reinstate the CFRP program suspended since 2017 and that it allows US citizens and residents to rejoin their Cuban relatives in the United States through regular migration channels. He also indicated that Will increase visa application processing capacity Most of these immigration processes continued in Guyana while in Havana.
no remittance limit
Biden administration also hopes Eliminate the $1,000 per quarter family remittance limit Authorize non-family remittances for the sender-receiver pairing, and to support "independent Cuban entrepreneurs." However, the senior US official assured that «Remittances through Fincimex will remain prohibited», owned by GAESA, a business group controlled by the Cuban Armed Forces.
In 2019, Trump limited formal money transfers to Cuba, which is a breadwinner for many families and a key to Cuba's economy, and in 2020 he blocked Fincimex from taking advantage of the Cuban government as an intermediary. Approved.
More flights to the island
Another new measure from Biden will affect the airspace. The White House announced that Will increase flights between the United States and the island, and will enable connections to cities other than Havana. Some currently restricted group travel will be authorized, although individual travel will not. "The (Biden) administration's policy toward Cuba is first and foremost focused on supporting the Cuban people, including their human rights and their political and economic well-being," Price said.
"We continue to call on the Cuban government to immediately release political prisoners, respect the fundamental freedoms of the Cuban people, and allow the Cuban people to determine their own future," he said.
Cuban Reaction
Cuba This easing has been described as a "limiting step in the right direction"., but insisted it "does not modify" the ban in force for six decades. Foreign Minister Bruno Rodriguez tweeted: "The decision does not revise the blockade, the fraudulent inclusion of countries sponsoring terrorism, or most of Trump's maximum pressure measures that still affect the Cuban people. " "The content of the declaration confirms that neither the objectives nor the main instruments of the United States' failed policy against Cuba have changed," he said.
Trump tightens economic sanctions That the United States applied to Cuba from 1962 to force a change in regime, reversing the inauguration campaigned by his predecessor, Democrat Barack Obama (2009–2017). Biden, Obama's vice president, surprised many by sticking to Trump's measures.
Cuba, under one-party rule, communist, since the 1959 revolution led by Fidel Castro, has been a politically hot topic in the United States, home to a large community of Cuban-born immigrants. And not only in the Republican ranks.
"Today's announcement risks sending the wrong message to the wrong people at the wrong time and for the wrong reasons," said Bob Menendez, chairman of the Senate Foreign Relations Committee and a member of the Biden Democratic Party. Menéndez condemned that Miguel Diaz-Canel's government "continued its brutal persecution of countless Cubans" for participating in the 2021 protests.
According to Cubalex, the demonstrations took place amid the worst economic crisis in Cuba in decades, leaving one dead, dozens injured and more than 1,300 detained.
Biden eases sanctions on Cuba: Will allow more remittances and expand flights
2022-05-17 05:56:36