Biden bans directors of Russian bank from which Europe buys gas
The United States announced sanctions against this Sunday 27 directors of Russian bank gazprombank and the Russian television networks Channel…
---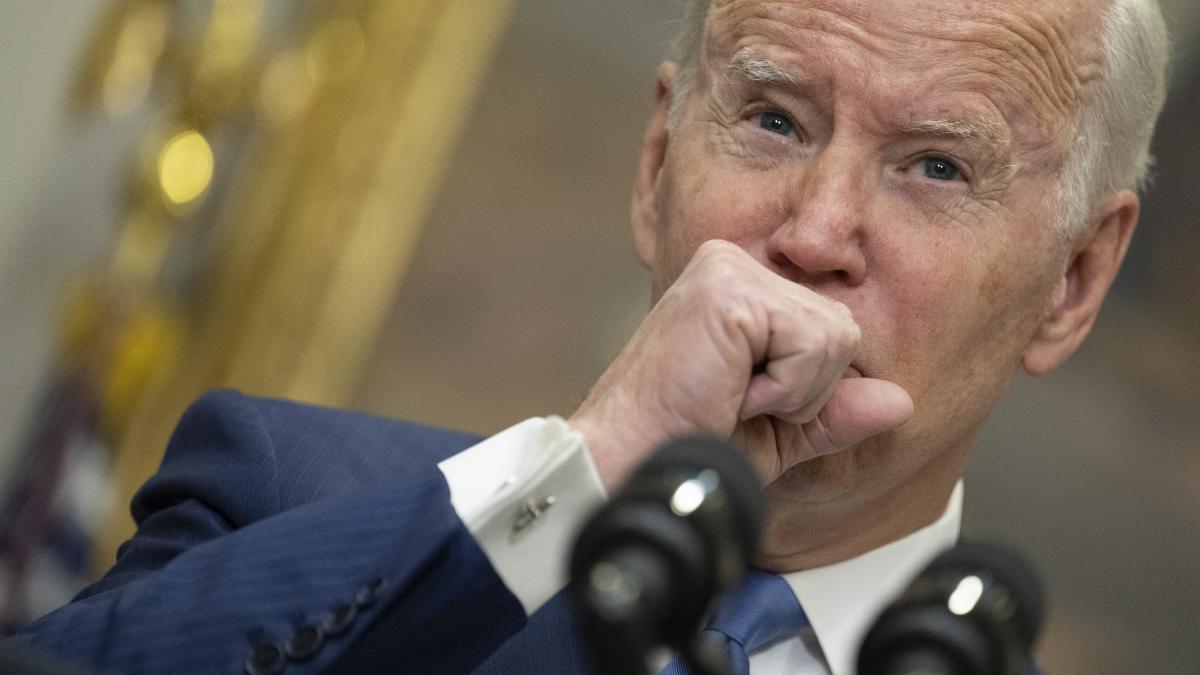 The United States announced sanctions against this Sunday 27 directors of Russian bank gazprombank and the Russian television networks Channel One, Rossiya and NTV, as well as against arms manufacturer Promtechnologia in retaliation for the Russian invasion of Ukraine.
The White House announced these sanctions after a virtual meeting of G7 leaders, in which Ukrainian President Volodymyr Zelensky intervened.
A senior US official explained to the press that the sanctions against the directors of Gazprombank, a banking subsidiary of the Russian state gas company Gazprom and the only channel authorized by the Kremlin for members of the European Union, seek to "warn". Make their Russian gas payments.
However, since the sanctions are directed not only against the bank but against its directors, European countries will be able to continue trade with RussiaHe indicated that source.
Washington also retaliated against eight senior officers of the unit. SberbankMost importantly, Russia represents 37% of its financial system and which was already subject to US sanctions.
As a result of the action taken today, visas for accepted persons entering the country are revoked.
In all, the United States announced similar measures on Sunday against 2,600 individuals it claims are part of the Russian elite or are Russian or Belarusian officials who have allegedly perpetrated aggression against the sovereignty of Ukraine. has helped to increase or violate human rights.
ban on three tv
On the other hand, the US government retaliated against three television networks: Channel One, Rossia and NTV, the latter owned by the almighty Gazprom-Media Media Group, which is itself a subsidiary of Gazprom.
Washington accused the network of being part of the propaganda "machine" of Russian President Vladimir Putin.
As a result of the sanctions, those three stations would be barred from receiving the technology needed for their broadcasts, from US-made cameras and microphones to sound equipment and lighting.
Similarly, Washington announced sanctions against Promtechnologia, a company that produces rifles and other used weapons by Russian troops in Ukraine, as well as against seven shipping companies that own or operate 69 ships and one maritime towing company.
The sale by US companies to Russia of industrial materials that could be used for war in Ukraine, such as bulldozers, industrial engines, fans, boilers and wood products, will also be restricted.
In addition, the Joe Biden government ruled that US companies would not be able to provide accounting and advisory services to any Russian person or entity.
Finally, the Nuclear Regulatory Commission, a US government agency, will suspend licenses that allowed exports to Russia of certain materials with uranium and plutonium.
The restrictions will come into effect between today and tomorrow, Monday, the said official explained to the press.