Arturo Bris: "If we look at the statistics, we see that the Spanish economy is in very bad shape"
Arturo Bris (Guadalajara, 1967) is director of the Center for Global Competitiveness at IMD Business School. This Swiss business school…
---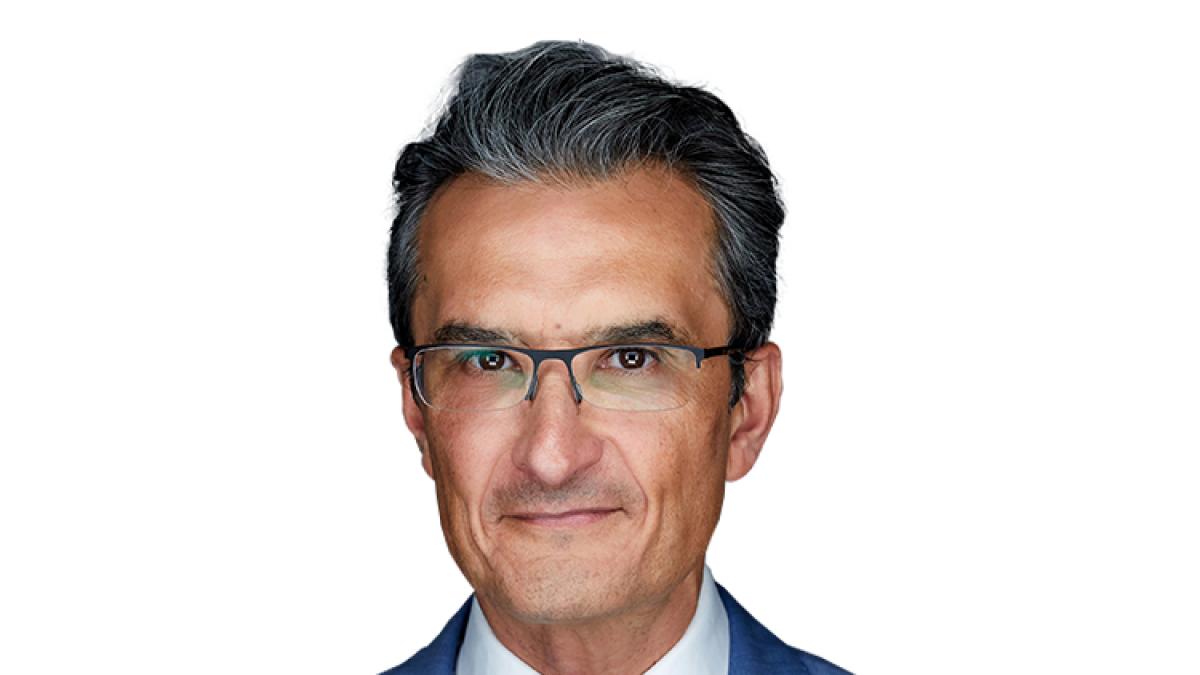 Arturo Bris (Guadalajara, 1967) is director of the Center for Global Competitiveness at IMD Business School. This Swiss business school produces a Global Competitiveness Ranking every year which gives the world a lot to talk about, and in which Spain has not come out well recently. It had slipped to 39th position out of 64 economies analyzed last year. This year's rankings will be published in June and it is difficult to say where Spain will stand. What is clear is that our country continues without improving the necessary aspects and without making the necessary reforms. From his global perspective, and comparing our development with other countries he knows well, Arturo Bris tells us what our main problems are and what he thinks we need to improve.
-When we interviewed him last October, long before the invasion of Ukraine, he emphasized Spain's problems with its vast public sector, education and low pay, among other issues. Have we made any improvements?
These problems have made us weak in the present situation. A period of sudden change, like the current one, is conducive to more radical change. This has not been done in Spain. The educational reform that has been introduced is not such a reform, and it will leave us among the worst countries in Europe. The next improvement cannot be done for a generation or two.
To what extent is this educational reform important?
-The first step that must be taken to make an economy more competitive is to improve its education: to make it more focused on the labor market, on improving productivity … We must think about the future, not the past about, and about the employment that will be needed. Our current parameters are bleak.
– What distinguishes you the most between our approach to the crisis and that of other countries?
We are still very insignificant. There is a huge difference between what we say and what we do. We believe what we say and what they tell us. We believe we have the best healthcare in the world when we have more pandemic deaths than any other European country; We are not racist when we are not in the most tolerant countries; That we are an innovative country when we are not as innovative as Israel nor do we have as many unicorns as Estonia (tech companies with a valuation of over $1 billion). This is our biggest flaw, and education must address that lack of self-criticism.
– What do you see that translates into a cheap field?
-During the pandemic, civil servants' pensions and salaries have been increased because it was believed that they earned it, because they were the ones who were in hospitals and schools, but civil servants are much higher than those who There is work in them. It is irresponsible to increase pensions and salaries of civil servants when you are in recession. Responsible government is not needed. You must be able to analyze data and facts. We have to do things a lot better. Here we continue to ignore the data. If we look at them, we see that Spain's economy is very bad. This should lead us all to a reflection.
On June 16, he will unveil his new Global Competitiveness Report. What will Spain be like after last year's fall?
-I can't tell anything right now, but there are several pieces of information that will affect the ranking: Russia and Ukraine are not included this year, and 2022 is the year of recovery. A rebound in Spain will have an effect. The digital transformation and regulation in Spain has been commendable. The recovery plan measures are much improveable compared to the measures taken in countries like Italy. Debt reduction is more complicated when certain decisions are made. What is clear is that a recovery plan in which taxes are raised in periods of recession or crisis makes no sense.
Public sector is still a big problem.
-The Spanish public sector is the elephant. It touches all economic sectors and subsidizes them all. Taxi drivers, pharmacists, architects, teachers… they are all civil servants, whether they like it or not, because they work in highly regulated sectors. Spain has a subsidized economy that discourages the private sector. Relying more on the private sector will greatly improve our competitiveness. A lot is needed for liberalization and privatization.
-It's not okay what is being done.
In Spain, social policy is often confused with the actual protection of workers. Closing shops on Sundays limits the freedom that creates competition. With regard to public spending, a leadership is needed to decide who will pay the price for this crisis. We cannot all be well, and that means the most protected (civil servants and pensioners) must pay more.
– Salary is still low in Spain.
– They are because we have a doped public sector. By attracting professionals with guaranteed jobs and pay increases, there is a transfer of talent from the private sector without improving productivity or increasing wages. The mechanism should be the opposite: that the public sector attracts the private sector by encouraging competition. You can't keep everyone happy and then say it's not your fault, the wages are low.
– Nor can the salary be increased by decree.
Not without asking for anything in return. In Singapore, the salary of civil servants is equal to or higher than that of private sector employees. They attract the best, but in return they are under the same pressure as the private sector: for example, they have to account for their results, and their salaries are related to objectives. There is no interest in innovating or working in the private sector if we guarantee a lifetime job without asking anything in return.
One of our main problems is the mismatch between labor supply and demand.
The new reform of vocational training is very welcome and necessary. In Spain, jobs are created in sectors that do not have much added value, so that more FPs and fewer graduates are needed. The Spanish primary and secondary education system does not produce the necessary talent. Tertiary and university studies are not employable. In Switzerland, for example, secondary and tertiary education is fully employable. It is not about making regulatory reforms, but about adjusting the proposal.
-How do you see the proposed tax increase in Spain?
When the engine of recovery is personal consumption, you cannot raise taxes. At the same time, you cannot raise taxes in a system that relies on subsidies or public transfers: the state passes money from one pocket to another. No country has increased taxes. Switzerland indicates no public deficit in its constitution. Study how to reduce taxes without hurting the public deficit. He lowers them even though there is no need to do so.
Energy is one of the global problems in which you must have seen the different ways of working between countries.
-You are considering dropping supplies from Russia, and that would be very expensive. There's a huge problem, and that's that we're going to need energy independence that's going to depend on the two blocks with a new division. The number of people who voted against Russia at the UN meeting was more than 50%, but there were some who did not: large oil producers in the Middle East, China, Kazakhstan … Europe's independence will depend on the US bloc: Countries that voted against the United States and Russia, which did not have Brazil or Venezuela. So there will be two big blocs in the years to come: democracies against non-democrats. We're going to rely on our partners a lot, and that's going to be expensive. We are in a new kind of world war: we do not send our sons to the front, but we pay the price.
– How do you see the prospects for the coming months?
We are in the age of ignorance. The war may end tomorrow or Putin may press the red button. Can't say what will happen in three months. The investment horizon has outpaced the long term. Companies plan their strategy for a maximum of three years, when earlier they used to do it for five or ten. This scenario is also not good for employment.
Inflation is another global phenomenon on which you may have seen different actions.
– Monetary policy cannot be a weapon, as it is directed by the European Central Bank and it has already used up its entire arsenal. There will be withdrawal of funds, but it is not enough. In that context, the only policy left is to restrict wages. This will be a cost to be paid, but it is shooting itself in the foot if private consumption is to be the engine of recovery. With stagnant growth due to Ukraine's invasion and high inflation due to disruption of value chains, we are also headed for a deadlock. In this scenario, there is little the policies can do. In the context of a protracted war, we have only seen the beginning of the problems. There is going to be a huge shortage of raw materials. As value chains have been rebuilt because of what happened in China, countries are looking more inward and increasingly restricting the flow of goods and services. In an economy like Spain, which is exposed abroad, this makes panoramas more difficult.
Is globalization over?
-Europe has already reorganized itself so as not to be exposed to risks like China's supply chains. There is a new globalization that leads to closer relations with countries. We can't close the borders, but instead of bringing steel from South Korea, it will come from another country.
– How do you see the future of Russia?
Russia must be reveled. Since it is a member of the United Nations Security Committee, its power is military in origin. Its per capita income is similar to that of Portugal, which is a normal country. Russia is not economically comparable to China, France, the United Kingdom or the United States. Russian GDP is like Dutch. There are companies that are more exposed than others to the situation in Russia, but there will be no economic losses that will destroy us, nor will the lives of any company or country be resolved if the conflict is resolved too soon.
-And the role of China?
It's a critic. The future of the world depends on where it leads. It is the only country that can end the war right now or use it to gain more advantage. You can support Russia and become the great tycoon of this region. We must look for incentives to do him in our favor. If the cost to be paid is for it to take over our companies, enter our markets, and become the United States of the 1950s and 1960s, then to me, welcome.
Do you see the United States in decline?
– It has moved from 1st to 12th in our competitiveness ranking in a very short time. It is an economy subject to many factors of uncertainty: its internal political fragmentation, its lack of geopolitical dominance in the world… Its market size, which is huge, maintains it, but it is losing differentiation. It is no longer the most innovative part of the world: China is reaching the same level; Denmark and Estonia show more digital power. It is losing steam and international relevance, and this war spoils everything a lot. It sets you apart. For example, the Middle East is no longer with the United States as it was before.
– How do you see Europe?
I have always defended Europe. In both the pandemic and the invasion of Ukraine, it has behaved like a world power. It has been the axis of balance between the two superpowers, despite its lack of confidence and external attacks. He is a model in politics; by consensus, he is the king of global stability… His reaction to the invasion of Ukraine has taken Putin by surprise. The crises have led to a political and economic recovery in Europe, and it remains central to the future of the world.
What do you think about the management of the European Fund?
They are not free money. It is a cruel transfer from future generations to the present generation. We think the Netherlands is being very generous and funding us, but the European Fund is not an international transfer, but an inter-generational one. They should be put to good use so that future generations, who are going to pay for them, can take advantage of them.
Arturo Bris: "If we look at the statistics, we see that the Spanish economy is in very bad shape"
2022-05-22 03:11:03