A rain of agreements in Madrid due to the visit of the Emir of Qatar to Spain
The Qatari delegation leaves Spain with a rain of agreements signed with Spain, and with which Doha seeks to diversify…
---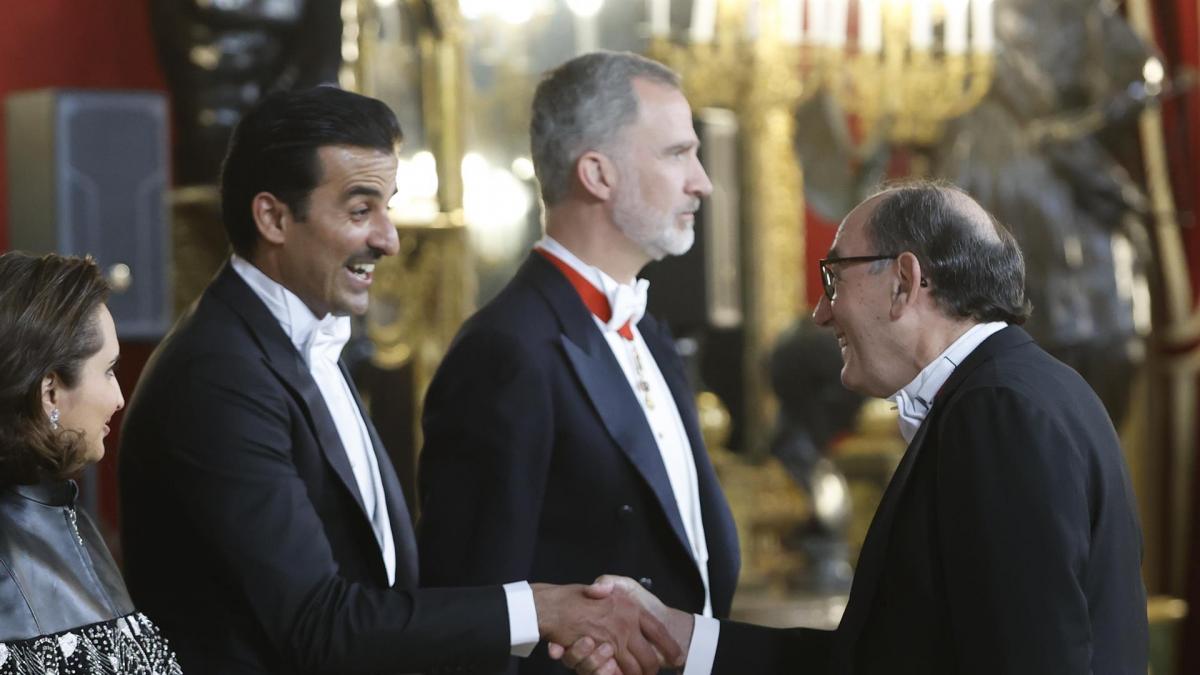 The Qatari delegation leaves Spain with a rain of agreements signed with Spain, and with which Doha seeks to diversify its business portfolio focused on Asia.
One of the columns of the signed document points to the ecological transition. Spanish Development Financing Company (cofides) and the Sovereign Wealth Fund Queue (Qatar Investment Authority) has signed a Memorandum of Understanding to strengthen ties between the two institutions and to identify joint opportunities. Investing in technology and green sectors,
The agreement covers the possibilities offered by European funds.next generation eu', within the framework of the Recovery, Transformation and Resilience Plan, as it aims to promote investment, particularly in ecological transition and digital transformation.
agreement between governments
This is not the only agreement, President Pedro Sánchez highlighted in the memorandum between Qatar's Ministry of Finance and Economic Affairs and Spain's Digital Transformation strengthen financial and economic cooperation Through organizing seminars and strengthening communication between the Qatari and Spanish business community.
5,000 million in investment
"Qatar is a country that is opening up to the world and Spain wants to participate in that opening," Sanchez stressed. The president has pointed out that proof of this is the celebration of the next World Cup later this year and for which Spanish companies have played a "relevant" role in building their infrastructure. "We are sure that this event will be a resounding success," he commented.
Qatar will allot about 5,000 million euros for investment in Spain In the coming years, "a sign of confidence in the Spanish economy and companies strengthening bilateral ties".
a battery of agreements between businessmen
The Qatari commitment to Spain has been appreciated by the President of the CEOE. Antonio Garamendi has assured that this is "good news" and revealed that several more agreements will be signed with Qatar, including a collaboration with businessmen from this country, which will be on the Spanish side. Iberdrola. headed by the chairman ofIgnacio Sanchez Gallon.
"We will put all the meat on the grill so that money from abroad is interested in Spain and so that Spain, which needs these investments, welcomes them favorably and, above all, values ​​Spanish companies", on the leader of entrepreneurs Insisted .
Iberdrola. combine with
Iberdrola and Qatar Investment Promotion Agency (IPA Qatar) have signed an agreement Strengthen your strategic alliance in innovationThrough which the Spanish company's research, development and innovation (R&D&I) activities will be expanded through its Iberdrola Innovation Middle East Center located in Doha.
As explained in a statement by the company, this new collaboration will "contribute to the promotion of innovative solutions and products in the public and private sectors."
The center, currently located in Qatar Science and Technology Park, will delve into the technological challenges related to smart grids, integration of renewable energy and innovation and digitization in terms of energy efficiency.
In this sense, Iberdrola pointed out that the contribution of the Qatari agency "will be significant". accelerating innovation platform projects It is located in the capital of the country.
Specifically, the platform will focus on aligning the R&D activities undertaken by Iberdrola with the needs of the Qatari industry and will collaborate with companies and training centers to promote local talent. It will do so through training and skill development programs and sharing of intellectual property rights with local educational and industrial institutions.
A rain of agreements in Madrid due to the visit of the Emir of Qatar to Spain
2022-05-18 11:23:06